Can I Sue the Government After a Crash Due to Poor Road Conditions?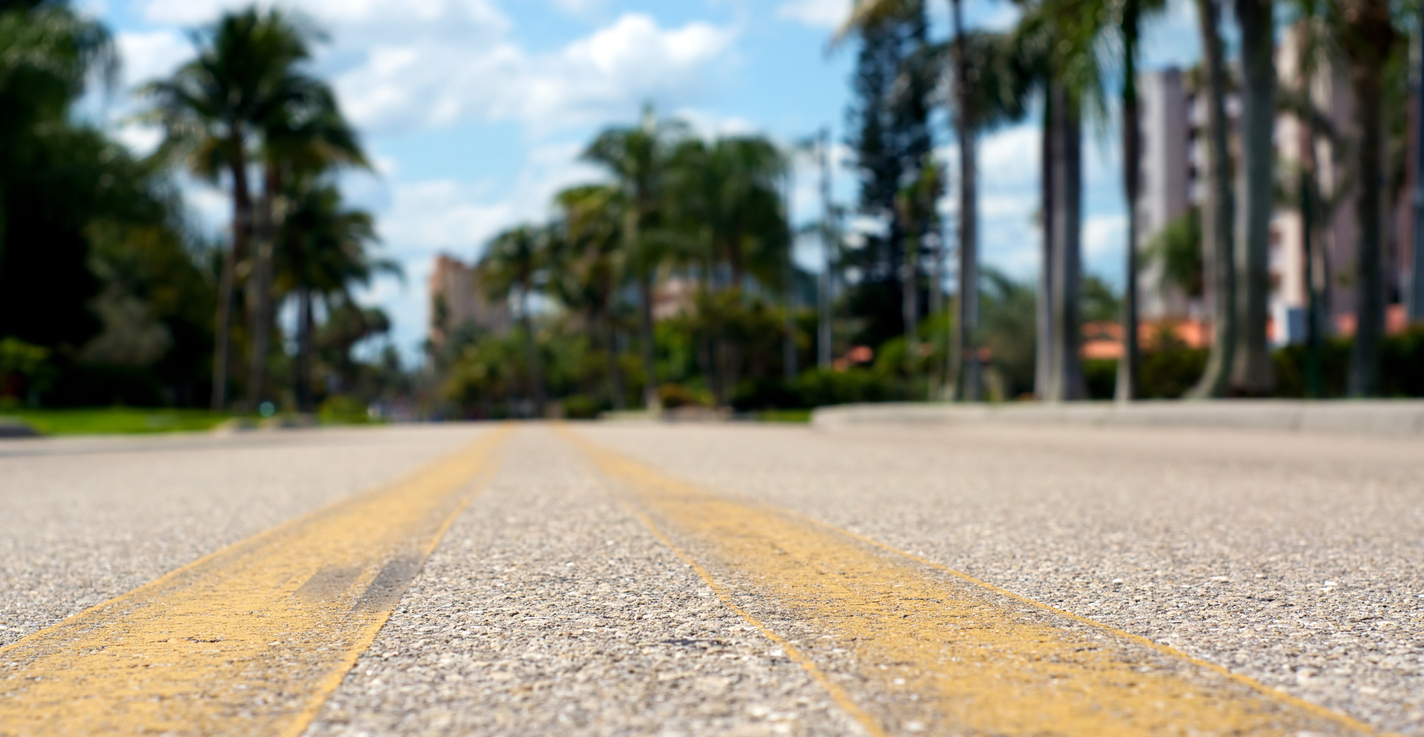 Yes, while the government has sovereign immunity that protects them from lawsuits in certain cases, in most cases you can sue the government if you are injured due to a dangerous condition. In Florida, this right is enshrined in the Florida Tort Claims Act.
Suing the Government for Accidents Caused by Poor Road Conditions in Florida: What You Need to Know
Governments are protected by sovereign immunity. Sovereign immunity prevents people from suing the government without the government's permission. In other words, the government entity must waive sovereign immunity for you to sue for damages caused by a car crash.
Many government entities in Florida have waived sovereign immunity for personal injury lawsuits based on negligence claims. In other words, if the negligence of a government entity or employee caused a car crash, the government could be held liable for damages. Negligence can include failing to maintain safe roads and streets.
You must prove the elements of a negligence claim to recover damages.
Car accidents caused by poor road conditions in Florida can result in several types of damages including:
Costs of medical treatment and care
Loss of income, future lost wages, and benefits
Reductions in future earning capacity
Pain and suffering caused by physical injuries
Impairments, disfigurement, and disabilities
Loss of enjoyment of life
Even though you may have a valid claim against the government for damages, Florida laws cap the amount of damages a government entity must pay for a car accident claim. The maximum amount you can receive for damages is $200,000 for one party. However, if more than one party is injured, the cap for damages increases to $300,000.
If the government entity has a liability policy with higher limits, damages may be paid up to the policy limit.
How Does Florida's No-Fault Insurance Affect Lawsuits Against the Government for Car Crashes?
Florida requires drivers to purchase no-fault car insurance (Personal Injury Protection). Accident victims file claims with their no-fault insurance carrier for medical bills and lost wages after a car crash. No-fault insurance pays benefits regardless of who caused the crash.
PIP insurance covers up to 80 percent of medical bills. It also pays up to 60 percent of lost wages. However, it only pays benefits up to the policy limits. No-fault insurance does not compensate the insured for pain and suffering damages, permanent impairments, or other damages.
However, if you sustained serious injuries because of an accident caused by poor road conditions, you could recover more money by suing the government entity responsible for designing and maintaining the road.
Traffic crashes in Florida occur for many reasons. Distracted driving, speeding, and drunk driving are just a few factors that contribute to car accidents in Florida. However, some car accidents are not the fault of negligent drivers.
State, county, and local government entities in Florida are responsible for designing and maintaining roads and streets. When these entitles fail to do their jobs, they put drivers and others at risk of injury and death. According to local car accident lawyers, traffic collisions caused by poor road conditions may lead to a lawsuit against the government.
What Kind of Poor Road Conditions Lead to Car Crashes in Florida?
Pedestrians, motorists, and bicyclists can be injured in accidents caused by poor road conditions. Government entities are charged with keeping roads safe. When government employees are negligent, road conditions become dangerous.
Examples of government negligence that can lead to car accidents include:
Failing to repair potholes, uneven pavement, or large cracks in the road
Defectively designed roads that cause water to pond instead of draining
Missing or damaged guardrails and protective barriers
Dangerous curves with inadequate sight lines
Inadequate lighting because of a lack of streetlights or burnt-out lights
Road debris, obstructions, and overgrown foliage
Dangerous shoulder drop-offs
Poorly designed and constructed bridges and overpasses
Lack of adequate signage, signs that are readable, and confusing signs
Unmarked roads that do not have centerlines or shoulder markings
Lack of traffic signals and malfunctioning/broken traffic signals
If you were involved in an auto accident, do not assume that the crash was entirely your fault. For example, a tire blowout could have been caused by a pothole or objects in the road left by a road construction crew. Likewise, hydroplaning on water could be the result of inadequate road drainage systems.
All automobile accidents should be thoroughly investigated and analyzed to determine fault, even single car accidents. If poor road conditions contributed to the cause of the crash, the government might be liable for the damages.
Special Procedures for Suing the Government in Florida for Poorly Maintained Roads
You must jump through several hoops before you can sue a Florida government entity. There are special noticing requirements, deadlines, and procedures for filing claims against the government. These requirements may be different from your typical personal injury claim.
The Florida Department of Financial Services initially handles claims against the government. Therefore, you must notify the Department of Financial Services and the government agency involved in the claim.
Failing to follow the correct procedures could result in the dismissal of your claim. Seeking legal advice from a car accident lawyer can help you avoid costly mistakes.
Do you have questions about road safety in your city?,  Contact us and we'll get back to you.