Clearwater Road Safety Overview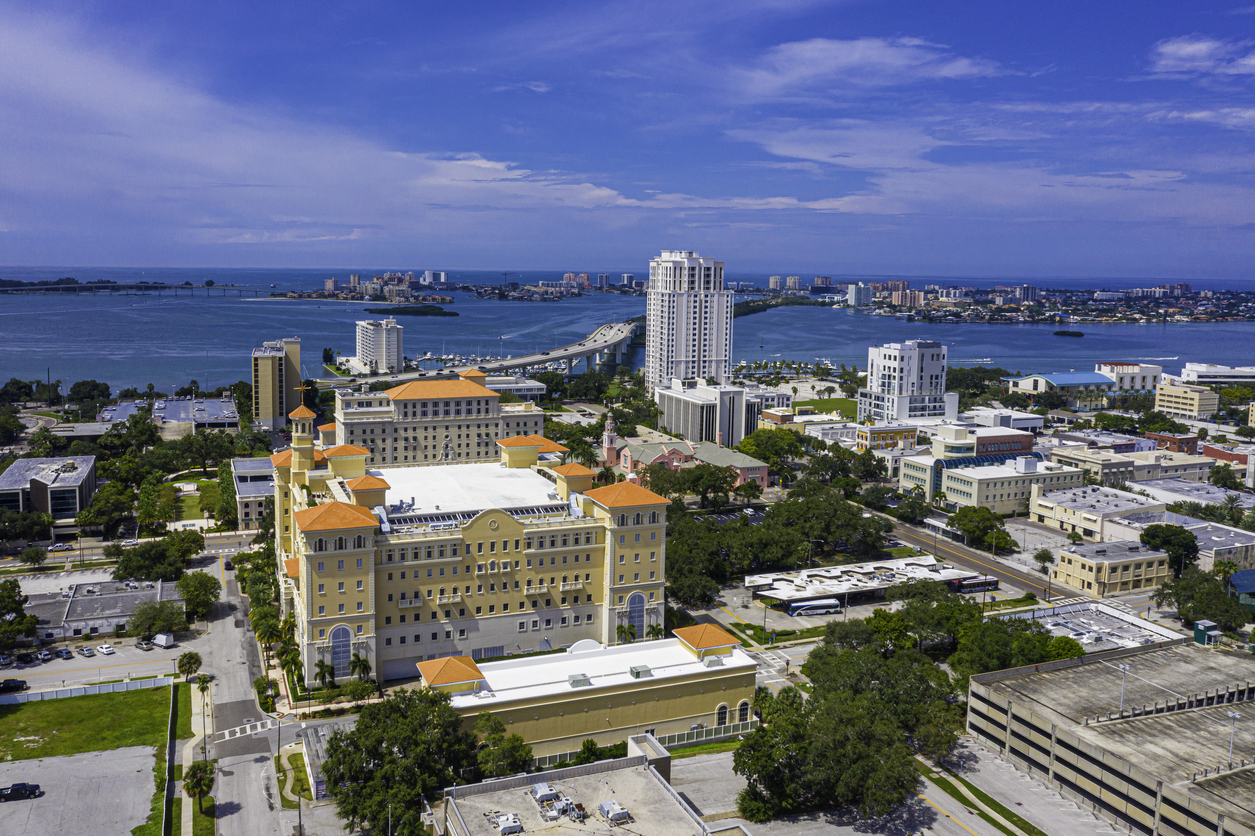 The Tampa-St. Petersburg-Clearwater metropolitan area consistently rates among the most dangerous places to drive in the entire nation. Drivers, pedestrians, and cyclists face a much higher risk of a car accident in Clearwater than in the rest of the country.
These crashes can have catastrophic consequences. And in recent years, the number of crashes in the city that caused serious injuries and deaths has unfortunately increased.
For drivers in this area, it is essential to learn more about road safety in Clearwater.
Clearwater Traffic Accident Statistics
Clearwater has nearly 117,000 residents and makes up about 0.5% of Florida's population. According to the Florida Traffic Safety Dashboard, Clearwater saw 3,993 traffic accidents in 2021. That same year, 401,540 traffic crashes occurred in Florida. This means Clearwater had about 1% of Florida's traffic accidents.
Statistically, you would expect Clearwater to have about the same share of Florida's traffic crashes as its share of Florida's population. But Clearwater had about twice as many crashes as it should have had based on its population. This means Clearwater drivers were roughly twice as likely to get into crashes as drivers in the rest of the state.
The number of crashes in Clearwater was fairly consistent throughout the year. In 2021, the numbers peaked in April, May, and June and dropped to their lowest level in July.
The most dangerous day to drive in 2021 was Wednesday. Weekdays had many more traffic accidents than weekend days. In fact, Wednesday alone had more injury accidents than Saturday and Sunday combined.
The worst time to drive was during regular business hours. Crash numbers jumped around 8 a.m. and stayed steady until about 4 p.m., with a small peak between noon and 1 p.m. There was another late-night peak between 10 p.m. and 11 p.m.
Car Crash Outcomes in Clearwater
Clearwater traffic accidents caused 20 fatalities and hundreds of injuries in 2021. The injuries included over 100 incapacitating injuries and several hundred non-incapacitating injuries, although the city did not give exact numbers.
Florida uses the KABCO rating system adopted by the U.S. Department of Transportation to report injuries. Under this system:
K means fatal

injuries

A represents incapacitating injuries requiring ambulance transport of the victim

B represents visible, non-incapacitating injuries like minor

lacerations

and bruises

C represents non-incapacitating injuries that produce symptoms but aren't visible

O means the accident only

damaged property

and caused no injuries
In Pinellas County, according to the Florida Crash Dashboard, just over 58% of crashes caused a fatal or non-fatal injury.
Vulnerable Road Users
Clearwater traffic crashes included 165 accidents involving pedestrians and bicyclists. These crashes had devastating outcomes. These accidents caused nine fatal injuries and nearly 150 non-fatal injuries. Of the non-fatal injuries, 21 incapacitated the accident victim.
Pedestrian accidents happened primarily on Belcher Road and along Drew Street, east of Myrtle Avenue. Bike crashes happened on Missouri Avenue, Court Street, and Gulf to Bay Boulevard. These roads can get congested. Heavy traffic increases the risk that pedestrians, bicyclists, and cars collide with each other.
When congestion drops along these roads, drivers tend to speed. They are wide and straight and have multiple lanes. These roads have speed limits as high as 40 miles per hour. During light traffic, drivers travel far faster than the speed limit. Speeding increases both the likelihood of a crash and the severity of the injuries caused.
Causes of Crashes in Clearwater
Clearwater does not release crash-cause information. But Pinellas County, home to Clearwater, released county-wide statistics about how and why crashes happened over the five years from 2015 through 2019.
This information revealed that roughly 13% of crashes in Pinellas County were single-vehicle accidents. Another 4% of crashes involved a car hitting either a pedestrian or cyclist.
The remaining crashes were collisions involving cars, semi-trucks, and motorcycles. The most common type of collision was a rear-end collision. These crashes typically occur due to:
The next most common collision types included angle and head-on collisions. Although they happen less often than rear-end collisions, these accidents tend to cause more serious injuries because they involve greater crash energy.
Angle and head-on collisions usually happen at intersections where a driver:
Sideswipe collisions are the third-most common type of car accident. These usually happen due to lane drift or an improper lane change. These crashes typically cause minor injuries because they involve very little crash energy, particularly when the vehicles were traveling in the same direction when they collided.
Another notable characteristic of Clearwater crashes is the age of the drivers involved. Roughly 29% of injury crashes in the city involve senior drivers over 65 years old, according to the Florida Traffic Safety Dashboard. Senior drivers are often more susceptible to causing accidents due to:
Prescription drug use

Reduced strength and flexibility

Poor eyesight and hearing
Senior drivers are also more susceptible to injuries in car accidents due to pre-existing health problems and lower bone density.
Most Dangerous Roads and Intersections in Clearwater
The Florida Traffic Safety Dashboard includes a map showing the locations of Clearwater traffic accidents. The crashes in Clearwater occur on the city's busiest roads. Some of the hotspots for crashes in the city include:
Gulf to Bay Boulevard

US-19

US-19 ALT/Myrtle Avenue/Missouri Avenue.

Court Street

Drew Street
According to the Florida Traffic Safety Dashboard, 52% of injury crashes in Clearwater happen at intersections. Some of the most dangerous intersections include:
Gulf to Bay Boulevard and Keene Road

US-19 and Drew Street interchange

Court Street and Ft. Harrison Avenue
These intersections are some of the busiest in the city, and as a result, drivers have a greater risk of colliding with vehicles, bicycles, or pedestrians there.
Driving Safely in Clearwater
Clearwater crashes often result from traffic congestion. Driving at less crowded times of the day or on less crowded routes can reduce your crash risk. Also, exercising caution at intersections will help you anticipate other drivers' risky moves.
Finally, you should always wear a seat belt. If you happen to get into a crash, a seat belt can reduce the severity of the injuries you suffer.
Do you have questions about road safety in your city?,  Contact us and we'll get back to you.