San Diego Road Safety Overview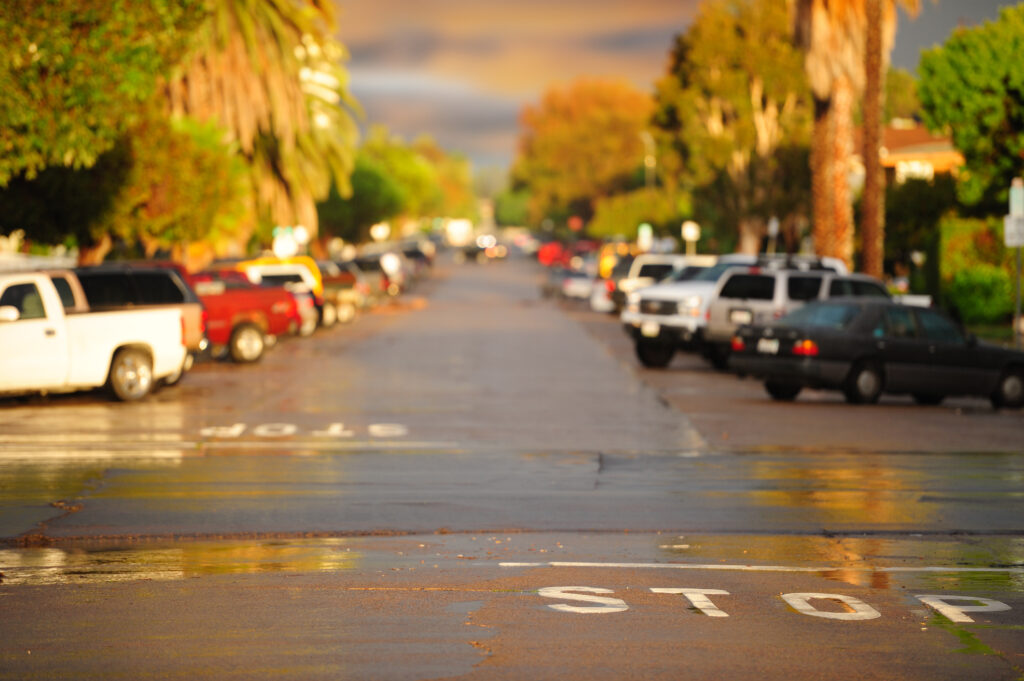 San Diego Road Safety Overview
San Diego, CA is known for its beaches, incredible climate, and laid-back atmosphere. It's also one of the most congested cities in the nation. Drivers log more than 12 million miles a day on San Diego roads. Unfortunately, commuters spend up to 56 hours just sitting in traffic every year? Why? Accidents are incredibly common, and road conditions make it nearly impossible for traffic to flow smoothly.
San Diego lawmakers know that the city's roads, bridges, and transit systems are deteriorating. They also know that poor infrastructure contributes to a significant number of car accidents every year. These issues must be addressed before San Diego roads can be safe.
Slight Decrease in San Diego, CA Car Accidents
For the past few years, the number of injury-causing and fatal car accidents in San Diego has been slightly on the decline. The most recent data from the California Office of Traffic Safety shows that, in 2019, there were 19,938 car accidents in San Diego County that resulted in injury or death. That's about a 1.6% decrease over the prior year.
The total number of crashes for 2021 is not yet available, but we know that fatalities rose drastically over the past two years nationwide.
In 2021, there was a record number of DUI deaths in San Diego County. On average, about 12% of crashes in San Diego are alcohol-related.
The city of San Diego has acknowledged that its roads are dangerous. It has pledged to study the problem and find ways to make its roads safer for residents, tourists, and commuters.
Infrastructure in California is Crumbling
Infrastructure can be defined to include roads, bridges, tunnels, transit, and other physical structures that allow a city to operate. When a city's infrastructure is in poor condition, travel can be incredibly unsafe.
Every year, various organizations analyze the condition of infrastructure in cities and states across the country. In recent years, California and San Diego have not received high praise. In fact, California's roads are regularly described as some of the worst in the nation. California's low grades are thanks, in part, to crumbling roads and bridges in heavily-populated urban areas like San Diego.
US News and & World Report Rankings
US News & World Report surveys the conditions of roads, bridges, public transit, and commute time in all 50 states. In its most recent report, the study suggested that half of all roads in California were in poor or mediocre condition. Only one state ranked lower for road quality. In San Diego, potholes, sinkholes, dangerous road design, uneven pavement, and flooding contribute to the poor marks.
ASCE Report
Every four years, the American Society of Civil Engineers (ASCE) releases a thorough evaluation of the state of infrastructure across the nation. Its most recent report revealed that California and San Diego roads were well below average. The state received a "D" for the state and condition of its roads.
Among other things, the ASCE report revealed:
California needs to invest at least $200 billion to improve road conditions
Roads across the state will remain unsafe until critical issues are addressed
Unsafe road conditions cost taxpayers $61 billion every year, and
The state's dangerous road conditions are increasingly responsible for congestion, delays, and accidents.
San Diego has a complex infrastructure system. According to the ASCE report, roads may not be the most dangerous aspect of this system. Bridges in San Diego and across the state are particularly problematic.
In fact, no state has more bridges that are in "poor condition" and "functionally obsolete" than California. Bridges along the I-5 corridor in San Diego were singled out in the analysis.
Infrastructure Issues Aren't the Only Reason San Diego Roads Are Unsafe
Infrastructure in San Diego is begging for repairs. There's never been a greater need for drivers to use care and caution behind the wheel. Unfortunately, the recent surge in accidents across the city is attributable, in part, to an increase in dangerous driving practices.
Speeding: No one likes to sit in traffic. Unfortunately, traffic in San Diego is often at a standstill. In order to make up for lost time, drivers ignore the speed limit and hit the gas. Speed is often a contributing factor in San Diego car accidents. Between 2017 and 2019, the number of speed-related accidents increased by 19 percent.
Drunk Driving: Many fatal car accidents involve drunk drivers. In 2021, the number of fatal crashes involving drunk drivers hit an all-time high.
Drugged Driving: Americans are becoming increasingly dependent on legal and illegal drugs. Unfortunately, this doesn't stop drivers from getting behind the wheel. Drugged driving has become a problem in San Diego. The city recently received a grant from the California Office of Traffic Safety to help get drugged drivers off the roads.
Fatigued Driving: Many accidents in San Diego tend to happen after dark. Drivers are more likely to be under the influence and/or fatigued, which increases the likelihood of a crash. Between 2018 and 2019, the number of nighttime accidents in San Diego rose by 13 percent.
Distracted Driving: The fact that San Diego roads aren't in great shape means that drivers need to pay attention and do everything they can to avoid hazards. Unfortunately, distracted driving practices have gotten worse in recent years. When a driver is texting or checking their phone, they're unable to see potholes or notice that a traffic signal isn't working. As a result, drivers are being affected by avoidable hazards and dangerous road conditions.
San Diego Pledges to Make Its Roads Safe
San Diego knows that its roads are putting residents, commuters, and tourists in harm's way. Lawmakers have acknowledged that something must be done to make its roads safer. Over the past few years, the city has embraced initiatives to make real change.
Fixing Dangerous Intersections: Many of San Diego's most devastating accidents happen at or near heavily-traveled and poorly-designed intersections. To address the problem, lawmakers funded initiatives to identify and upgrade the "most accident-prone intersections." By early 2019, the city announced that it had completed upgrades to 15 of its most dangerous crossroads. The city also allocated $2.45 million for improvements to 300 additional dangerous intersections.
Vision Zero: Like many other cities across the country, San Diego has launched a Vision Zero initiative. Vision Zero aims to eliminate traffic deaths and severe injuries in the city by 2025. San Diego's initiative focuses on "engineering, education, and enforcement."
Funding Infrastructure Improvements: San Diego hasn't just relied on independent surveys to understand the state of its roads and bridges. The city has also conducted internal studies to figure out how its roads are failing and how they can be fixed. It's estimated that San Diego needs to spend at least $1.86 billion to "solve a host of infrastructure problems" across the city. City officials have pledged to find the funds to address the most pressing infrastructure issues.
Fixing Stormwater Drainage: San Diego's biggest problem actually lies beneath the surface of the road. Studies suggest that an inadequate stormwater drainage system is responsible for the city's increasingly dangerous roads. For decades, the city has neglected stormwater infrastructure, which has resulted in sinkholes and dangerous flooding. Now lawmakers are trying to find the funds for emergency repair and maintenance costs.
Were You Hurt in a San Diego Car Accident?
For more information, contact a personal injury lawyer like the ones at https://missionlegalcenter.com/san-diego/ for assistance.
Do you have questions about road safety in your city?,  Contact us and we'll get back to you.
San Diego Traffic Resources