Las Vegas Road Safety Overview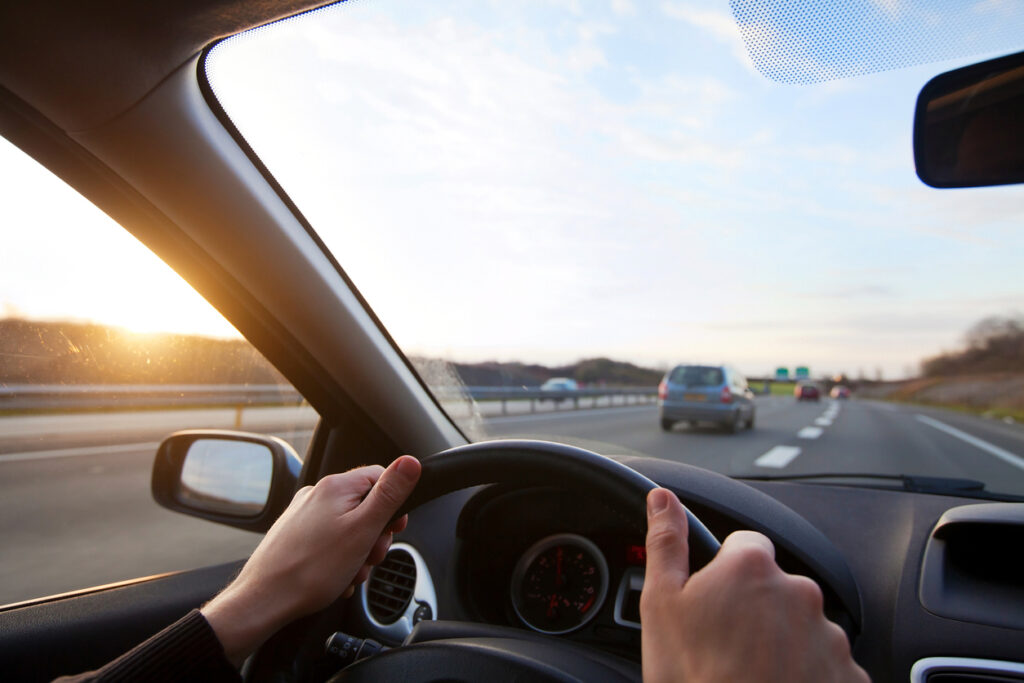 Many factors come together to make Las Vegas's roads risky.
The Regional Transportation Commission of Southern Nevada (RTC) provides no public transportation options for commuters aside from its bus network. As a result, locals clog roads commuting from the suburbs around the city into Downtown Las Vegas and the Las Vegas Strip.
Tourists also contribute to the risk of driving in Las Vegas. Near the Strip and the major cross streets, taxis, rideshare cars, and shuttle buses contribute to road congestion. And lost tourists sometimes make questionable maneuvers trying to navigate the city's roads. This makes driving in the tourist corridors of Las Vegas somewhat risky.
An overview of Las Vegas road safety can provide some insight into navigating Las Vegas safely.
Las Vegas Car Accident Statistics
There's a higher record of Las Vegas car accidents, traffic injuries, and traffic fatalities than it should have based on its share of Nevada's population. In addition, it also has problems with pedestrian safety and intoxicated driving.
While Nevada releases state and county car accident statistics, it does not release statistics for individual cities. Cited statistics usually rely on statistics for Clark County for a few reasons.
First, the city of Las Vegas is much smaller than most people realize. Las Vegas only runs from Lake Mead Boulevard to Sahara Avenue across most of the valley. North Las Vegas sits north of Lake Mead Boulevard, while unincorporated Clark County townships like Enterprise, Spring Valley, and Paradise sit south of Sahara Avenue.
This means the Las Vegas Strip and many of the residential areas in the valley sit outside the city limits of Las Vegas.
Second, most of Clark County's residents live in what most people consider "Las Vegas." The Las Vegas metropolitan area includes Henderson, North Las Vegas, and unincorporated Clark County. As a result, Clark County's car accident statistics essentially cover the areas within the Las Vegas metro area.
Las Vegas Traffic Fatalities
According to Nevada's 2021 traffic accident report, Clark County had 970 traffic fatalities in one recent four-year period. This averages to about 194 traffic deaths per year.
The Las Vegas metro area accounts for 66% of Nevada's traffic fatalities. But Clark County has a population of 2.3 million residents out of the state's total population of 3.1 million people.
This means the Las Vegas metro area has 72% of Nevada's population but only 66% of its traffic deaths. Drivers in Las Vegas have a lower chance of getting into a fatal car accident than drivers across Nevada as a whole.
Drivers in Las Vegas also have a lower risk of a fatal car accident than drivers elsewhere in the nation. According to the 2021 report, the Las Vegas metro area has about 1.06 fatalities per 100 million vehicle miles traveled (VMT).
In comparison, the U.S. has about 1.33 fatalities per 100 million VMT, which is about 25% higher than Las Vegas.
Las Vegas Traffic Injuries
According to the Nevada Department of Transportation's (NDOT) traffic crash map, the Las Vegas metro area had 50,312 car accident injuries in a recent two-year period. This averages out to nearly 16,800 injuries per year.
The U.S. average injury rate is about 835 traffic injuries per 100,000 residents. Las Vegas's injury rate is 740 traffic injuries per 100,000 residents. This means that Las Vegas drivers are less likely to die or get injured than drivers in the rest of the country.
Causes of Las Vegas Traffic Accidents
According to the 2021 report, intoxicated driving is a frequent problem in Nevada. Nearly 43% of Nevada's traffic fatalities involved an intoxicated driver.
Las Vegas did not fare much better. According to the 2021 report, 40% of traffic fatalities in the Las Vegas metro area resulted from crashes caused by a driver under the influence of drugs or alcohol.
As you might expect, 46.7% of intoxicated drivers fell between the ages of 21 and 35. The 2021 report does not speculate about the root causes of these intoxicated driving accidents. But the availability of alcohol and recreational cannabis probably contributes to the problem.
According to the 2021 report, cannabis-related intoxicated driving accidents have increased by 22.9% since the substances were decriminalized in 2016. Other common causes of Las Vegas traffic accidents in the 2021 report include:
Surprisingly, distracted driving only accounts for about 4% of accidents in Las Vegas.
Dangerous Roads and Intersections in Las Vegas
Las Vegas's grid layout means that almost every road that runs uninterrupted through the valley has accidents along its entire length. And, as you might expect, highways like I-15, US-95, and I-215 have traffic accidents at most of their most congested on-ramps and off-ramps.
Some of the most dangerous roads in intersections in Las Vegas include:
I-15
I-15 provides access to the tourist areas along the Strip. It also connects Las Vegas to Southern California to the south and Utah to the north.
According to NDOT's map, the stretch of I-15 between Spring Mountain Road and Tropicana Avenue had 13,275 injury accidents between 2015 and 2017. It had 142 fatal crashes over the same period.
I-15 Interchange with US-95
The I-15/US-95 interchange, known locally as the Spaghetti Bowl, had 2,286 injury crashes between 2015 and 2017. It also had six fatal crashes during the same time.
Flamingo Road Between Paradise Road and Eastern Avenue
Flamingo Road and Tropicana Avenue provide access from the Strip to the suburbs east and west of the Strip. Flamingo is particularly treacherous. The NDOT map notes that the stretch of Flamingo between Paradise Road and Eastern Avenue saw 19 fatal accidents and 1,219 injury accidents between 2015 and 2017.
Navigating Las Vegas Safely
Las Vegas has relatively low numbers for auto injuries and fatalities. But you should still be careful as you travel. Watch for people drifting in and out of lanes. Slow down, and exercise caution at intersections. If you drive with care, you can navigate Las Vegas's roads safely.