Miami Road Safety Overview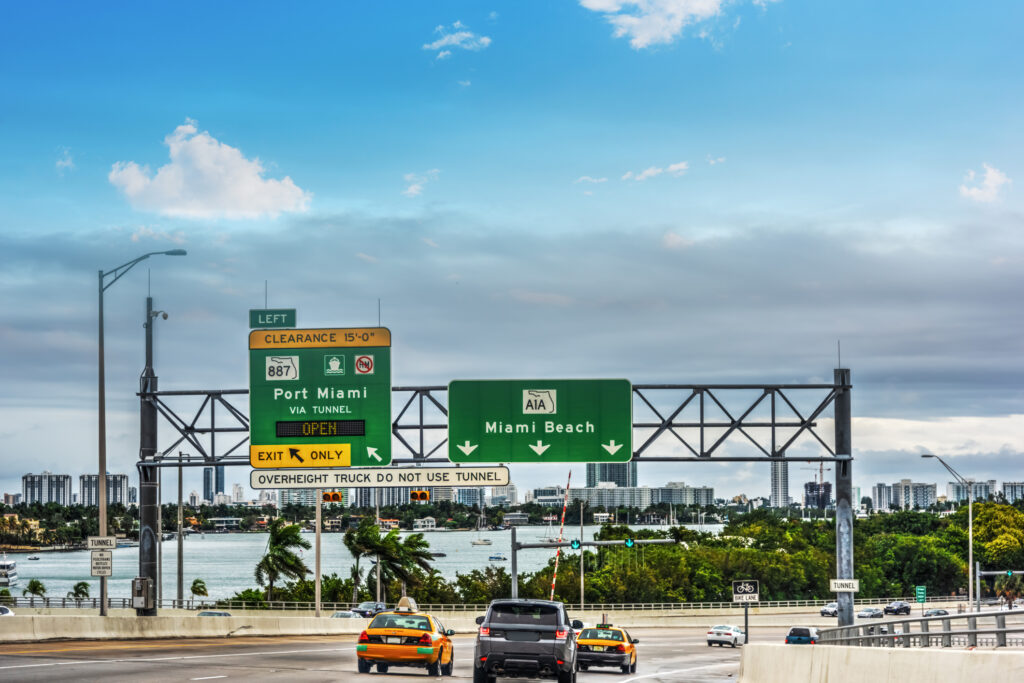 Miami Road Safety Overview
Miami, FL has some of the worst traffic in the nation. Between residents, domestic and international tourists, and commuters, its roads are jam-packed from sunrise to sundown. Unfortunately, it's hard for drivers to get around Miami safely. More car accidents are reported in Miami-Dade County than anywhere else in the state.
Why do car accidents happen so frequently in Miami? According to Boris Lavent, a Miami car accident lawyer, "Several factors contribute to the problem. However, studies have shown that poor road conditions and dangerous driving behaviors are at the root of the problem."
Motorists, bicyclists, and pedestrians will continue to get hurt until Miami addresses these issues. Lawmakers and city officials have acknowledged that there's a lot of work to do. Fortunately, the city has also taken steps to make its roads safer.
Recent Surge in Car Accidents Across Miami, FL
Traffic accidents have always been problematic in Miami. However, the rate at which drivers are getting into collisions has increased significantly in recent years.
Out of the 398,603 motor vehicle accidents that occurred in Florida in 2021, 15% happened in Miami-Dade County.
According to the Florida Department of Highway Safety and Motor Vehicles (FLHSMV), there were 61,549 car accidents in Miami-Dade County in 2021. That's about 7 every hour. That's a 19% increase over 2020, when there were 51,543 reported crashes in the county.
Within the first three weeks of 2022, there were 1,673 accidents and 4 fatalities in Miami-Dade County.
Safety Concerns Regarding Miami Roads and Infrastructure
If roads are in poor condition, it's difficult for drivers, pedestrians, and bicyclists to get from one place to another safely. Unfortunately, there are several safety concerns regarding Miami's existing roads and infrastructure. These concerns are highlighted in infrastructure safety reports published by independent organizations.
American Society of Civil Engineers Report
Every few years, the American Society of Civil Engineers (ASCE) publishes an analysis of road conditions in the United States. In its most recent report, infrastructure in Florida received a "C" average, showing no improvement over the last report four years ago. The low grade is due, in part, to crumbling infrastructure in its most heavily-populated cities, including Miami.
According to the ASCE report:
Traffic and congestion cost Miami drivers more than $1,000 per driver every year.
Driving on deteriorating roads costs the average driver $425 per year in vehicle repairs, increased fuel consumption, and accelerated vehicle depreciation.
The state highway system (as opposed to federal, county, or city roads) makes up just 10% of the roadway system in Florida but carries 55% of all the traffic in the state.
The state of Florida has more than 123,000 miles of public roads and highways. The ASCE determined that 13 percent of those roads, including many in urban areas like Miami, are in poor condition.
Best & Worst Cities to Drive
A study published by Wallethub rated the best and worst cities to drive in the United States. The study analyzed several factors, including (a) traffic and infrastructure and (b) safety. Miami ranked near the bottom in both of these categories.
Traffic & Infrastructure: 74th out of 100 cities
Safety: 89th out of 100 cities
Why did Miami rank so poorly? The city's dangerous intersections and pothole problems were likely key considerations.
Intersections in Miami
Miami has some of the most dangerous intersections in the state of Florida. Many of the most violent and devastating accidents in the city happen at or near these intersections. Intersections in Miami tend to be particularly dangerous because they're not designed to accommodate heavy traffic. As congestion increases in Miami, so do the number of accidents at these crossroads.
Miami's Pothole Problem
Generally speaking, Florida's roads are in fairly good condition. The same can't be said for congested urban areas like Miami. Drivers frequently complain about road conditions. One of the biggest complaints is the number of potholes on city roads. Potholes can be hard to avoid, cause extensive vehicle damage, and contribute to a significant number of collisions.
Dangerous Driving Behaviors Responsible for Many Miami Crashes
Given the state of Miami's roads, it's more important than ever for motorists to pay attention and drive safely. Unfortunately, driver negligence is a leading cause of car accidents in the city.
Aggressive Driving: Drivers spend a lot of time sitting in Miami traffic. The longer the drivers crawl along in bumper-to-bumper traffic, the more impatient and irritated they become. As a result, many resort to aggressive and dangerous behaviors to make up for lost time. Speeding, making unsafe turns, and racing through intersections to beat traffic signals contribute to a significant number of crashes every year.
Drunk Driving: Miami is a hot spot for nightlife, restaurants, and bars. Tourists from all over the world travel to the city to unwind and take in the city's exciting atmosphere. Unfortunately, not everyone calls an Uber or opts for public transportation. Many drivers get behind the wheel while under the influence of alcohol. Every year, hundreds of car accidents in Miami involve drunk drivers.
Drugged Driving: Legal and illegal drugs impair a driver's ability to navigate Miami's roads safely. In 2020, there were 13 drug-related crashes. From those, 2 people were injured, and 13 people died. In 2021 in Miami-Dade County, there were 10 drug-related crashes, with 8 fatalities.
Commercial Accidents: I-95, one of the nation's most heavily traveled corridors, runs right through Miami. As a result, the city sees its fair share of commercial traffic. Unfortunately, commercial vehicles are involved in an alarming number of crashes. In 2019, there were 8,689 commercial vehicle accidents – that's about 24 a day. There was a drop in 2020 (to 6,291), which is likely due to the reduced commercial traffic during the pandemic.
Commercial accidents happen quite frequently because (a) commercial drivers are often fatigued and (b) drivers of smaller vehicles refuse to share the road safely.
Distracted Driving: Thanks to advances in technology, there's pressure to remain constantly connected to the world. This is true even when you should be focused on an important task like driving. Too many drivers in Miami are paying attention to their phones, rather than the road. When a driver takes his or her eyes away from traffic, they're significantly less likely to see hazards and dangerous road conditions. As a result, avoidable hazards are contributing to more accidents than they should be.
Initiatives to Make Miami Roads Safe
Miami knows that its roads aren't in great condition. It also knows that these hazardous road conditions are contributing to a staggering number of traffic accidents every year. In recent years, lawmakers and officials have taken steps to embrace initiatives to make city roads and highways safer.
Vision Zero: Miami recently launched a Vision Zero initiative, which aims to eliminate traffic deaths and injuries in the city by 2030. Exhaustive studies have been conducted to (a) pinpoint the leading causes of severe accidents and (b) identify solutions. The initiative focuses on three distinct areas: engineering, enforcement, and education. Miami has pledged to fund improvements to infrastructure, strengthen traffic safety laws, and advance motorist safety education programs.
Bike305: Bicyclists and pedestrians face tough conditions on Miami roads. Infrastructure was designed to accommodate high-speed traffic, not alternative modes of transportation. In order to reduce the number of bicycle accidents across the city, officials launched an initiative called Bike305. The program encourages residents and tourists to take advantage of 27 miles of dedicated bicycle and pedestrian infrastructure.
Mass Transit: Miami's roads are crowded and they're only getting worse. The city has funded programs to expand and improve upon its mass transit systems. Public transportation can relieve some of the congestion on Miami and help to reduce accidents across the city.
For more information on car accidents and traffic safety, or if you have injured in a car accident in Miami, FL, then contact Lavent Law by visiting https://www.laventlaw.com.
Miami, FL Road Safety Resources: