West Palm Beach Road Safety Overview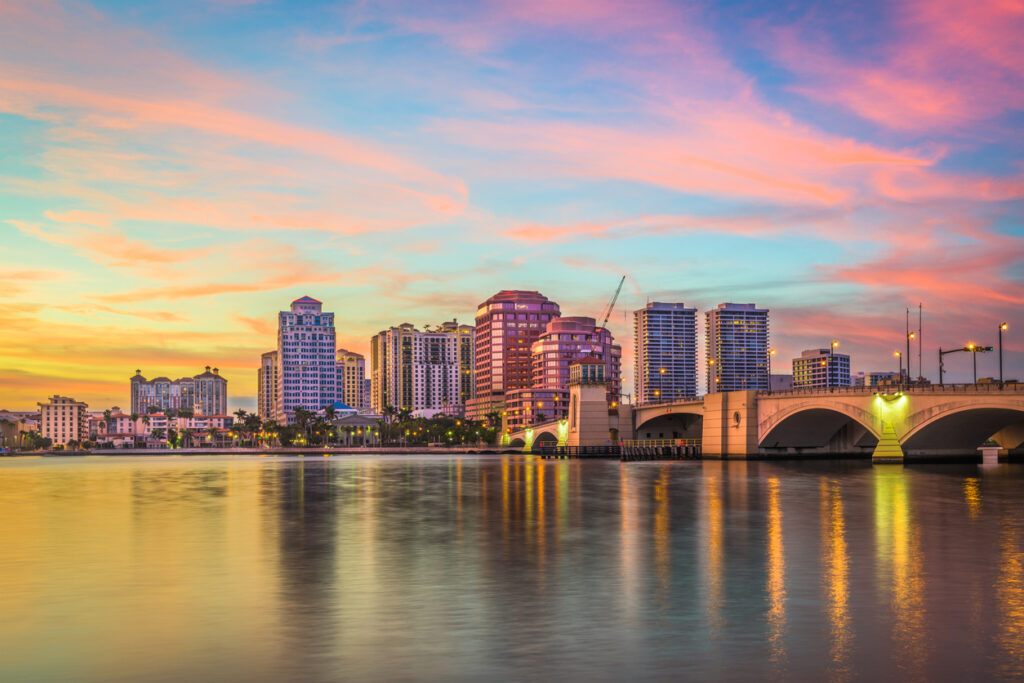 Road safety is a serious concern in many towns throughout the country, including in West Palm Beach, Florida. City officials in West Palm began the Vision Zero initiative in 2018. According to traffic reports, the initiatives have reduced the number of car accidents throughout the city.
Common Causes of West Palm Beach Car Accidents
Motor vehicle accidents often are caused by driver errors. However, poor driving decisions are often at the root of those mistakes. The decisions drivers make behind the wheel can be dangerous for others on the road.
Common factors that contribute to traffic crashes in West Palm Beach include:
Failing to obey Florida traffic laws
Speeding and reckless driving
Impaired driving
Aggressive driving or road rage
Driving when drowsy or fatigued
Inexperienced drivers
Distracted driving, including texting while driving
There could be other factors that contribute to the cause of a car crash. For example, poor weather conditions can increase the risk of a car accident. In addition, hazardous road conditions and defectively designed roads may also be factors in the cause of a traffic accident.
Educating the community about the consequences of dangerous driving decisions is a step in the right direction. However, city leaders must do more than merely provide educational materials. They need to focus on a variety of ways to create safer roads.
What is Vision Zero?
The Vision Zero Network helps communities address traffic accidents in their cities. The goal is to eliminate all traffic fatalities and severe injuries by creating safer streets. The network provides guidance and support for communities as they design and develop a network of streets, bikeways, and sidewalks to promote safe mobility for everyone.
In the first year, West Palm Beach Vision Zero completed the following:
Speed hump program
Citywide lighting program
Yield streets
10 miles of bike facilities
School zone upgrades
$1 million ADA improvements
The efforts continue under the direction of the city traffic engineer's office.
Has Vision Zero Worked to Reduce Accidents in West Palm Beach?
According to a news report by The Palm Beach Post, West Palm's Vision Zero campaign is working. The number of pedestrian accidents fell by almost 18 percent from 2018 to 2019.
There was a 55 percent decrease in traffic accidents involving serious injuries. In addition, pedestrian-bicycle crashes decreased by 35 percent. Also, fatal car crashes dropped by 33 percent.
High Visibility Enforcement Areas had 33 percent fewer accidents. A project on Cumberland Drive led to a significant decrease in vehicle speeds in the area. Average speeds decreased from 37 mph to 19.5 mph.
A good portion of funds was spent on educating the public about safe streets. A Community Safety Day was held to promote road safety. More than 40 Vision Zero events were held in 2019.
Why is it Important for West Palm Beach to Invest in Safe Streets?
In 2019, there were 401,867 traffic crashes reported on Florida roads. Those crashes resulted in 3,185 deaths and 236,753 injured victims. Palm Beach County had 26,817 traffic accidents, resulting in 174 fatalities and 16,787 injuries.
Improving road safety can reduce the number of traffic accidents in West Palm Beach. Traffic accidents have high economic and non-economic costs. The loss of productivity and medical care for accident victims in 2017 exceeded $75 billion.
A car accident claim includes damages related to economic losses. Economic damages include medical bills, personal care, nursing care, lost wages, and other expenses. However, there is also a human toll that does not have a price tag.
Motor vehicle accidents can cause catastrophic injuries, substantial pain and suffering, and significant emotional and mental anguish. Families lose loved ones and individuals sustain life-altering injuries and impairments.
Placing a priority on road safety can reduce the suffering and financial loss caused by accidents. However, everyone must play a role in making West Palm Beach streets safer.
The Community's Role in Creating Safe Streets
City leaders are responsible for designing and building safe streets. Law enforcement agencies are tasked with enforcing traffic laws. Individuals also have a duty to avoid causing traffic accidents.
For example, motorists should always follow traffic laws to reduce the risk of crashes. Drivers should avoid distractions and never operate a vehicle under the influence of drugs or alcohol. Driving safety begins with education.
Pedestrians and bicyclists have a duty to watch for traffic. They should obey traffic laws, remain alert, and take steps to protect themselves while walking or bicycling. Wearing brightly colored clothing, protective gear, and avoiding nighttime walks and rides are just a few tips to keep bicyclists and pedestrians safe.
Children are especially vulnerable. They do not understand the dangers posed by traffic accidents. Parents should educate their children about road safety, including the need to wear bicycle helmets, walk on sidewalks, and wear seatbelts in cars.
With everyone working together, there could be fewer traffic accidents in West Palm Beach.
Do you have questions about road safety in your city?,  Contact us and we'll get back to you.
West Palm Beach Traffic Resources
West Palm Beach Department of Transportation
West Palm Beach Transportation Services