Fort Worth Road Safety Overview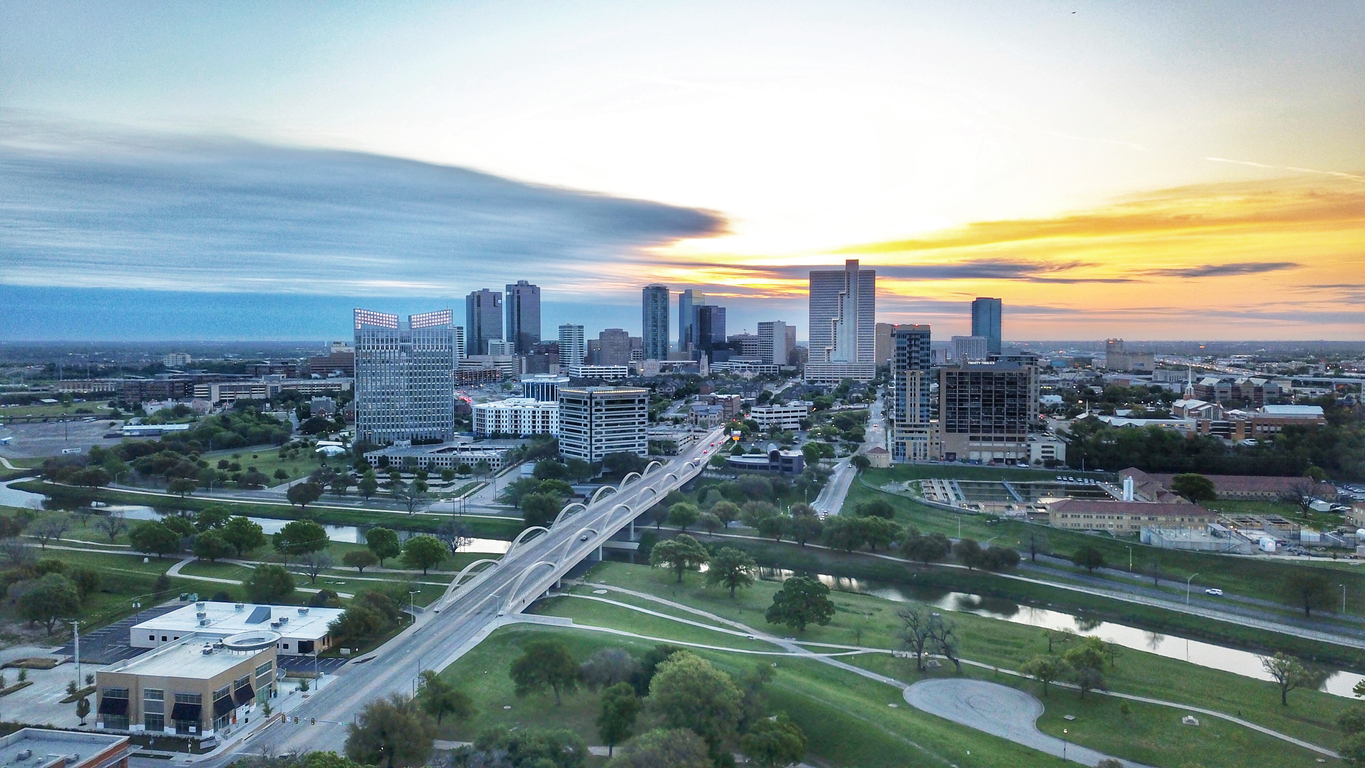 As the 13th largest city in the United States, Fort Worth, TX, has close to a million residents. Additionally, almost 10 million people visit Fort Worth each year, making it the top tourist destination in Texas. Fort Worth has something for everyone.
With this many people living and traveling through the city, Fort Worth streets and roads can be crowded. Even though Fort Worth was named the second-best city for drivers in the United States, there are thousands of auto accidents each year in the Fort Worth area. Many of the traffic accidents result in severe injuries and fatalities.
Accident Statistics for Fort Worth
During 2018, there were 15,399 traffic accidents in Fort Worth. Traffic accidents decreased in 2018 from the 17,250 reported traffic accidents in 2017.
Fort Worth accounted for almost four percent of the total traffic accidents for cities and towns in Texas during 2018. The city had the fifth-highest number of traffic accidents in Texas in 2018.
Even though traffic crashes decreased from 2017 to 2018, the number of fatalities caused by car accidents increased. In 2017, 77 people died in fatal car crashes in Fort Worth; however, 100 people died in car accidents during 2018. Traffic injuries also increased from 2017 to 2018.
Most Dangerous Roads and Intersections in Fort Worth
Fort Worth has 7,518 miles of streets and 2,551 miles of sidewalks throughout the city. There are 883 traffic signals that help control traffic throughout the city. Over 66,000 streetlights illuminate roads during the evening and night hours to make roads safer.
Fort Worth Safe Communities Collaborative tracked car crashes in the city based on MedStar 911 calls. The five most dangerous intersections in Fort Worth, based on that data were:
East Lancaster Avenue and Riverside Drive. There were 126 traffic accidents reported at this intersection during one year.
Texas 360 at Texas 183. Known as Airport Freeway, the intersection receives a lot of traffic from Dallas and DFW Airports. The intersection was the site of 107 reported crashes over one year.
McCart Avenue at Interstate 20. During one year, 77 accidents were reported at this Fort Worth intersection. There are five lanes of traffic in each direction with fast-moving traffic.
South Sargent Street and East Lancaster Avenue. There were 70 ambulance calls to that intersection over a year.
North Freeway (I-35W) and Meacham Boulevard. There were 69 crashes at that intersection over one year. It is one of the busiest intersections in the city.
In addition to the above five intersections, many neighborhoods and areas throughout the city experience high numbers of traffic accidents, including pedestrian accidents and bicycle accidents.
Cause of Traffic Accidents in Fort Worth, TX
The causes of traffic accidents in Fort Worth are numerous. However, many car accidents throughout the city result from the same leading causes of car accidents in the rest of the country. Human errors and negligence are leading factors in the cause of many traffic accidents.
Common causes of car accidents in Fort Worth include:
Distracted driving, including using a cell phone, texting while driving, eating, grooming, reading, and programming vehicle controls and GPS devices
Speeding, reckless driving, and aggressive driving (road rage)
Impaired driving, including drugged driving, buzzed driving, and drunk driving
Drowsy and fatigued driving
Following too closely for conditions or tailgating
Poor weather conditions and road hazards
Inexperienced drivers
Defectively designed roads and intersections
Improperly maintained roads
Sadly, thousands of people are severely injured in Fort Worth car accidents each year. Some of those injuries result in permanent impairments or disabilities. For some accident victims, a car accident that occurs in a split second can change their lives forever.
Common accident injuries include head and brain injuries, back injuries, spinal cord injuries, burns, amputations, broken bones, and neck injuries. The severity and type of injury depend on numerous factors such as the vehicles involved in the accident, the speed of the vehicles, and the type of collision.
Fort Worth's Efforts to Improve Roads and Intersections
The City of Fort Worth diligently works to improve the safety of city roads and streets. For example, the state and local governments have worked together on numerous projects to ease traffic congestion within the city. Projects are designed to reduce congestion, improve safety, lower fuel consumption, and improve mobility.
The city has worked on numerous street and transportation improvements throughout the city, including improving intersections that handle heavy traffic. The city continues to work to improve the safety of roads for all residents and visitors.
For more information on car accidents and traffic safety, or if you have injured in a car accident in Fort Worth, TX, then contact Stephens Law, PLLC by visiting https://www.stephenslaw.com/fort-worth/.
Do you have questions about road safety in your city?,  Contact us and we'll get back to you.