Houston Road Safety Overview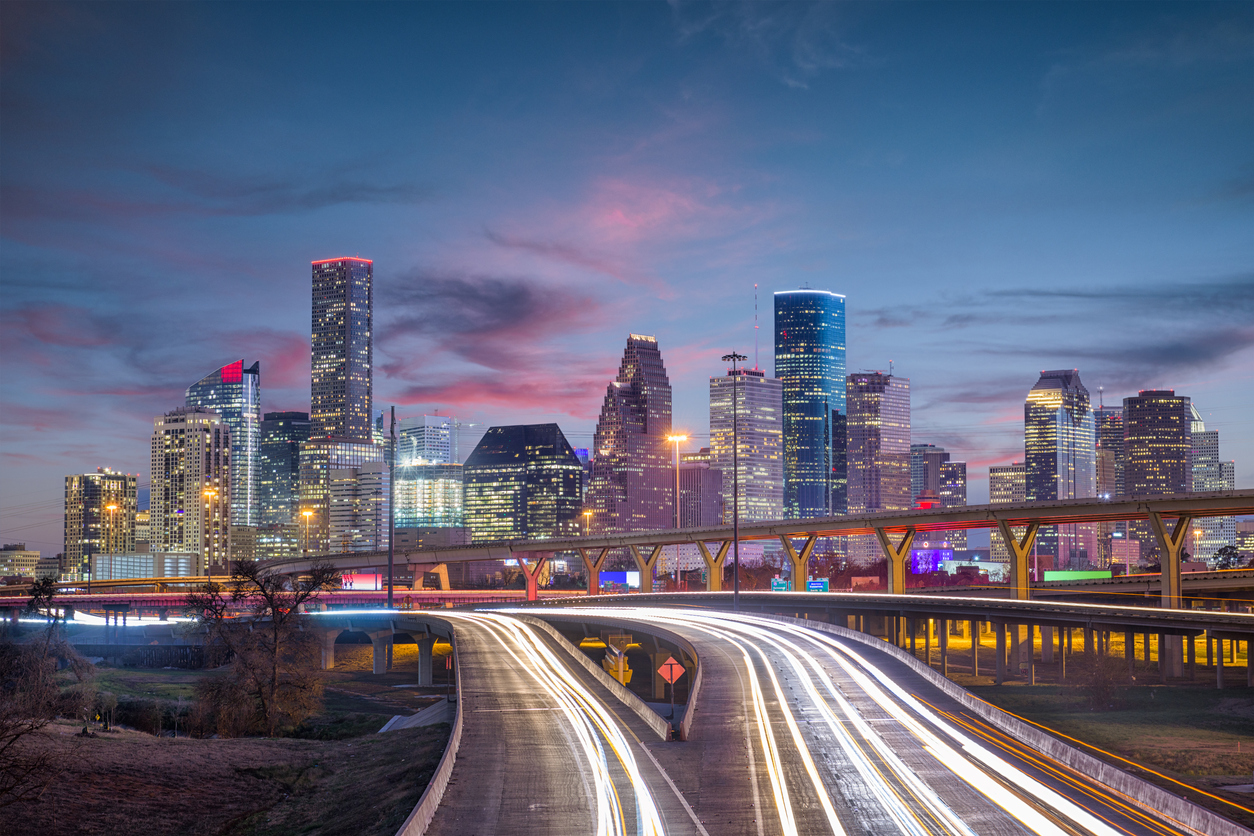 Houston, TX is quickly growing. This means that commute times are getting longer and people are spending more time in their cars. A new study by Texas A&M Transportation Institute found that Houston drivers spend an average of 75 hours each year sitting in traffic delays. This is the ninth highest rate in the nation. The rate of accidents in Houston increases with more people on the roads. 
It is not getting better
The congestion level in the city keeps rising. In 2019, it was reported to be 24%. Congestion only varied a little depending on road type. Highways and interstates had a rate of 23% congestion while non-highway roads had a rate of 25%.
Rush hour times are up to. In the morning, congestion is around 43%. The worst days being Tuesday to Thursday. It takes an average of an extra 13 minutes for every 30 minutes of a commute. In the evenings, congestion on the roads can be as high as 60%. You need to add 18 minutes to your travel time for any commute that might usually take 30 minutes.
The most congested time to drive in Houston is at 4:30 on Thursdays. If you simply wait to drive until after 6 PM on Thursday, you could save over 5 hours per year per 30-minute commute. The least congested times are before 6 AM and after 6:30 PM. If you travel at peak rush hour times, you risk losing 119 hours a year. That is equivalent to 4 days and 23 hours lost a year to extra commuting time. 
Accidents in Houston
With congestion rates rising, so too rise the rates of car accidents. Even though the city has spent time and money coming up with initiatives to lower vehicle injuries and deaths, the numbers continue to rise. The lives lost on roads in Houston in 2019 exceeded the number of fatalities in 2018.
The Texas legislature and law enforcement officials are trying to combat these numbers and lower the death rate. They have proposed statewide hands-free laws, lowered speed limits, and improved or updated many signs on streets. Despite this, Houston remains one of the most dangerous places to drive in the U.S.
A local study between 2012 and 2015 determined which intersections were the most dangerous in Houston. The top five worst offenders were Greens Road at I-45, Sam Houston Parkway at Westheimer Road, Main Street at South Loop, Beechnut Street at Sam Houston Parkway, and Bissonnet Street at Sam Houston parkway.
How to drive safely in Houston
Like in any major city, there are things you can do to make sure that you are driving safely. Some of these include: 
Don't drive at peak times. Traveling before 6 AM and after 6 PM is safer than driving at rush hour. In Houston, it is important to avoid driving at 4:30 on Thursdays, since that is the time when most accidents occur in the city.
Do not use your cell phone. Texting and driving is illegal in the whole state of Texas. It is also unsafe to talk on the phone or search apps while driving. The purpose of these laws is to cut down on distracted driving and make you focus on the road.
Wear your seatbelt. Again, this is law in all of Texas. You can get pulled over and given a ticket if you do not comply. There are stricter laws for children and infants.
Don't speed. Speed limits are there for a reason. They are not mere suggestions. You are less likely to get into an accident if you comply with posted speed limits.
Don't tailgate. There should always be at least one car length between you and the car in front of you. If there is bad weather, double it. It is better to be safe than get into an injury. Rear-end collisions, often caused by tailgating, account for more than 20% of all accidents in Texas. 
Know what to do if you are in an accident. For minor accidents and fender benders, first check to make sure there are no major injuries. Next, move your car to the side of the road and encourage other drivers to do the same if they can. This clears the road and makes it safe. Finally, call the police.
For more serious accidents, don't wait to call the police. Make 9-1-1 your first call. The operator can help asses possible injuries and instruct you what to do while you wait for emergency services to arrive. 
Have You Been Injured in a Houston, TX Car Accident?
For more information on car accidents and traffic safety, or if you have injured in a car accident in Houston, TX, then contact a personal injury lawyer at Attorney Brian White & Associates, PC.
Do you have questions about road safety in your city?,  Contact us and we'll get back to you.