Baltimore Road Safety Overview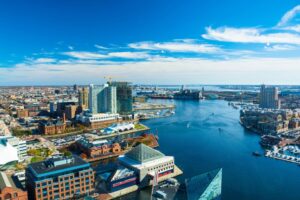 Baltimore is located in Baltimore County, Maryland, where over 800,000 people reside. Many more visit the City of Baltimore each year.
With such a large population, it is not surprising that traffic accidents are common throughout the city. Sadly, many of the traffic crashes in Baltimore are preventable. Driver negligence and poor driving choices are generally the cause of most accidents.
Car Accident Statistics for Baltimore, Maryland
According to the Maryland Department of Transportation, the following traffic accidents occurred in Baltimore City and Baltimore County in 2020:
68 people died in traffic accidents (city)
8,057 people were injured in crashes (city)
45,378 traffic accidents involved a distracted driver (county)
2,345 pedestrian accidents, including 138 pedestrian fatalities (county)
717 bicycle accidents, including 15 cyclist deaths (county)
6,150 driving under the influence crashes, including 120 deaths (county)
2,962 accidents involving aggressive drivers (county)
7,564 speed-related accidents (county)
1,288 motorcycle accidents, including 81 deaths (county)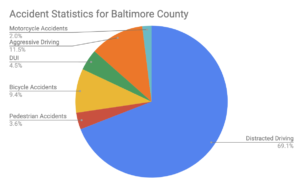 Traffic accidents fell in 2020, but that could be related to COVID-19 restrictions on work and school. Improving road safety in Baltimore can reduce the number of severe injuries and deaths.
Why Do Car Accidents Happen in Baltimore, MD?
Most car crashes occur because of negligence. Common factors that contribute to the cause of Baltimore car accidents include:
Weather conditions in Maryland can be challenging for drivers at times. While weather can be a factor in some car crashes, drivers often do not slow down and take precautions to prevent car accidents during periods of poor weather.
Road conditions may also be a factor in some car crashes. For example, potholes, poorly maintained streets, and defectively designed roads can increase the risk of a car crash.
A person who sustains injuries in a crash may want to talk with a Baltimore personal injury attorney. Understanding your rights and legal options after a car accident, a truck accident or a motorcycle accident, is essential for protecting your injury claim.
What is Baltimore Doing to Improve Road Safety?
The City of Baltimore adopted the Vision Zero program to improve road safety throughout the city.
The goals of TowardZERO Baltimore are:
Make city streets safe for all users
Reduce and ultimately eliminate severe injuries and traffic fatalities
Prevent dangerous roadway behaviors by road users
The TowardZERO Baltimore program uses a data driving strategy to approach road safety. The program focuses on educating the public about road safety and improving the engineering of roads throughout the city. Increased traffic enforcement also helps reduce the number of traffic accidents in Baltimore.
The Maryland Highway Safety Office works to end dangerous driving behaviors that cause traffic accidents. It promotes safe driving to reduce the risk of car crashes. The goal is "Zero Deaths" on Maryland roads.
What Can You Do to Improve Road Safety in Baltimore?
Everyone can work to improve road safety in Baltimore. Motorists, bicyclists, and pedestrians have a duty of care to follow traffic laws and act reasonably to prevent traffic accidents. Some of the things that everyone can do to improve Baltimore road safety include:
Never Operate a Vehicle Under the Influence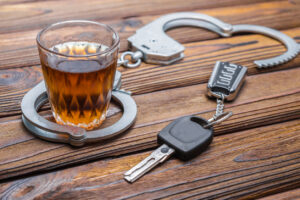 Driving or bicycling under the influence of alcohol or drugs increases your risk of being involved in an accident. Pedestrians should also avoid consuming alcohol or drugs before walking or jogging.
It is against the law to drive while impaired. You could also face civil penalties if you cause a DUI accident while driving under the influence.
Obey All Traffic Laws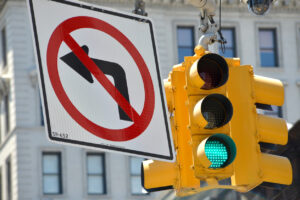 Maryland traffic laws are designed to protect individuals from traffic accidents. Many of the laws are aimed at preventing poor driving behaviors.
For example, speed limits are set based on road conditions and other factors. Exceeding the speed limit increases the risk of a collision.
Likewise, following too closely is a traffic citation. If you tailgate the car in front of you, you might not be able to avoid a rear-end accident.
Use Safety Precautions to Avoid Injuries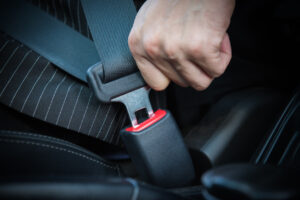 Unfortunately, there are still many car crashes each day. You may not be able to avoid a crash, but you can take steps to improve your chance of survival.
When driving a car, always wear your seat belt and ensure children are in approved child safety seats based on their height and weight. If you are cycling, wear a helmet and protective gear. If you are in a traffic accident, you might not be seriously injured if you followed safety measures.
Slow Down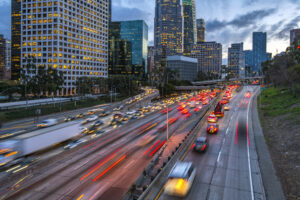 Follow speed limit laws, but be aware there could be times when you need to go slower.
You may need to drive slower in neighborhoods, near parks, work zones, and school zones.
Avoid Distracted Driving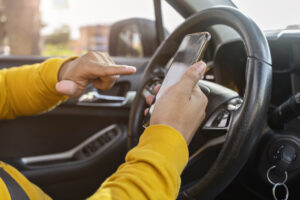 Distractions and inattentiveness continue to be some of the most common causes of traffic accidents.
When driving a motor vehicle, walking, or riding a bicycle, your focus should be on the road ahead.
Therefore, eliminate distractions to avoid accidents.
Practice Safe Driving Behaviors to Avoid Accidents
If everyone using the road would practice safe driving behaviors, Baltimore could reduce traffic accidents significantly. Improving road safety is a community effort. Safe roads benefit everyone by reducing the risk of serious accidents on the road.
Do you have questions about road safety in your city?,  Contact us and we'll get back to you.