Fort Lauderdale Road Safety Overview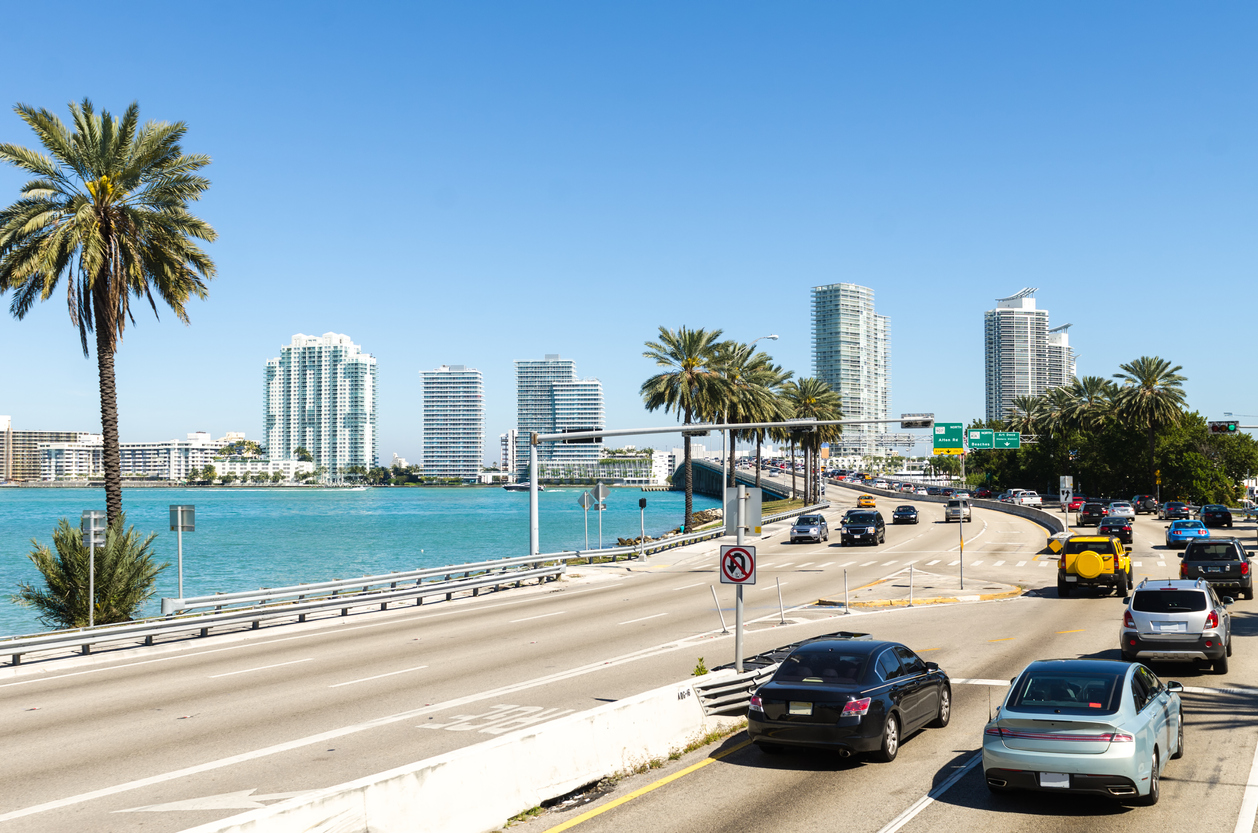 Fort Lauderdale is the tenth most populous city in Florida. In a state with a high rate of car accidents, pedestrian accidents, and motorcycle accidents, Fort Lauderdale stands out because of its terrible reputation for road safety.
When Fort Lauderdale adopted its Vision Zero plan in 2015, it had the second-worst pedestrian fatality rate and fifth-worst traffic fatality rate in the nation. Since 2015, Fort Lauderdale's record has improved marginally. But the city still has a long way to go to improve its road safety.
Here is an overview of Fort Lauderdale road safety.
Traffic Safety in Fort Lauderdale
Fort Lauderdale averages about 8,000 traffic accidents every year. These numbers have jumped significantly since 2012, when Fort Lauderdale only had about 4,000 traffic accidents per year. But importantly, these numbers have stabilized or dropped slightly since Fort Lauderdale adopted its Vision Zero plan in 2015.
Traffic Fatalities in Fort Lauderdale
Fort Lauderdale has had 268 traffic deaths over the past five years. In 2016, Fort Lauderdale had 32 traffic fatalities. But last year, traffic deaths in the city jumped by over 25%.
2020 was an unusual traffic year. Traffic in the city dropped by over 15% due to pandemic restrictions and low tourism numbers. Traffic accidents saw a corresponding 17% drop. At the same time, traffic fatalities jumped.
Several factors likely played a part in this increase:
Alcohol consumption increased during the pandemic
Seat belt use declined during the pandemic
Speeding citations increased due to lower traffic levels
It is difficult to predict whether these trends that started in 2020 will continue to impact road safety going forward. As of November 30, 2021, crash statistics in Broward County appear to have reverted to pre-pandemic levels.
But the Florida Department of Highway Safety and Motor Vehicles has only released preliminary data for 2021. The state will issue its final traffic accident numbers for 2021 in the third quarter of 2022.
Nearly half of the traffic deaths were pedestrians. 23% of those who died were motorists or passengers. 18% were motorcyclists, and 10% were bicyclists.
Traffic Injuries in Fort Lauderdale
In an average year, there are about 2,000 car accidents in Fort Lauderdale. Every year, these crashes injure about 2,300 pedestrians, motorists, passengers, motorcyclists, and bicyclists.
Of these injury crashes, between 10 and 20 will cause life-threatening injuries. The rest will cause injuries of varying severity, including:
Broken bones
Back and neck injuries
Strains and sprains
Traumatic brain injuries
Pedestrians made up 46% of injured accident victims. 29% of injured accident victims were motorists or vehicle passengers. 19.5% of injuries occurred to motorcyclists or motorcycle passengers. Bicycle crashes only produced 2.5% of injuries.
Traffic Death Rates in Fort Lauderdale
These raw numbers fail to illustrate how dangerous Fort Lauderdale's roads can be. Traffic analysts normalize traffic injuries and deaths by dividing the raw numbers by the local population. This allows comparison across cities, regardless of size.
Ten years ago, Fort Lauderdale's traffic fatality rate was 16.98 deaths per 100,000 residents. This was the fifth-highest in the nation.
Since then, the death rate has improved to 14.71 deaths per 100,000 residents. The rate remains high, but cities like Nashville, TN, Midland, TX, and Columbia, SC, have now passed the city's rate.
Fort Lauderdale's main road safety problem comes from its high pedestrian fatality rate. Ten years ago, Fort Lauderdale had the second-highest pedestrian death rate in the country at 5.86 deaths per 100,000 residents. Only Augusta, GA, had a higher pedestrian death rate.
Since then, Fort Lauderdale's pedestrian death rate has climbed to a shocking 7.18 deaths per 100,000 residents. This means that the pedestrian death rate has increased by 22.5% since the city adopted its Vision Zero plan.
Most Dangerous Roads and Intersections in Fort Lauderdale
The traffic accidents in Fort Lauderdale tend to center around a few roads and highways, including:
US-1
Traffic accidents happen all along US-1. The greatest number of accidents occur at the interchanges for Sunrise Boulevard, Oakland Park Boulevard, and Commercial Boulevard.
Sunrise Boulevard
Sunrise Boulevard is a hot spot for pedestrian accidents. Nearly every intersection along Sunrise Boulevard sees traffic accidents, but the section between Bayview Drive and Andrews Avenue is particularly dangerous.
Downtown Fort Lauderdale
The area bounded by NE 2nd Street, SE 2nd Street, US-1, and Andrews Avenue has a lot of car and pedestrian accidents. This area is near several of the city's museums, restaurants, hotels, and office buildings.
Common Crash Conditions in Fort Lauderdale
While you might expect many accidents to happen during Florida's frequent rainstorms, 83% of traffic accidents occur in sunny conditions, and 89% happen on dry roads. And locals might blame tourists for the traffic accidents in Fort Lauderdale. However, most accidents happen in March and October rather than during the peak tourist months.
The most likely time to get into a traffic accident in Fort Lauderdale is Friday between 2 p.m. and 8 p.m. But the most likely time to die in a traffic accident is between 4 p.m. and 4 a.m. This is because 23% of fatal accidents involve alcohol or drugs. Intoxicated drivers are likely to drive late at night or early in the morning.
According to the state, the most common citations after a traffic accident in Florida include:
Careless driving
Failure to yield the right of way
Tailgating
Improper lane change
Running a red light or stop sign
Careless driving under Florida law can include many driver behaviors, including distracted driving, improper lookout, and drowsy driving.
Overview of Fort Lauderdale Road Safety
Fort Lauderdale's traffic accident statistics are fairly grim. Pedestrian deaths are extraordinarily high in Fort Lauderdale. Traffic deaths are also high but have improved over the past few years.
On the positive side, Fort Lauderdale recognizes its traffic problems. In its Vision Zero plan, Fort Lauderdale counsels patience. Infrastructure improvements and education take time to bear fruit.
Fort Lauderdale is only six years into its plan, and the improvements the city has outlined will improve road safety for all road users.
Do you have questions about road safety in your city?,  Contact us and we'll get back to you.