Harrisburg Road Safety Overview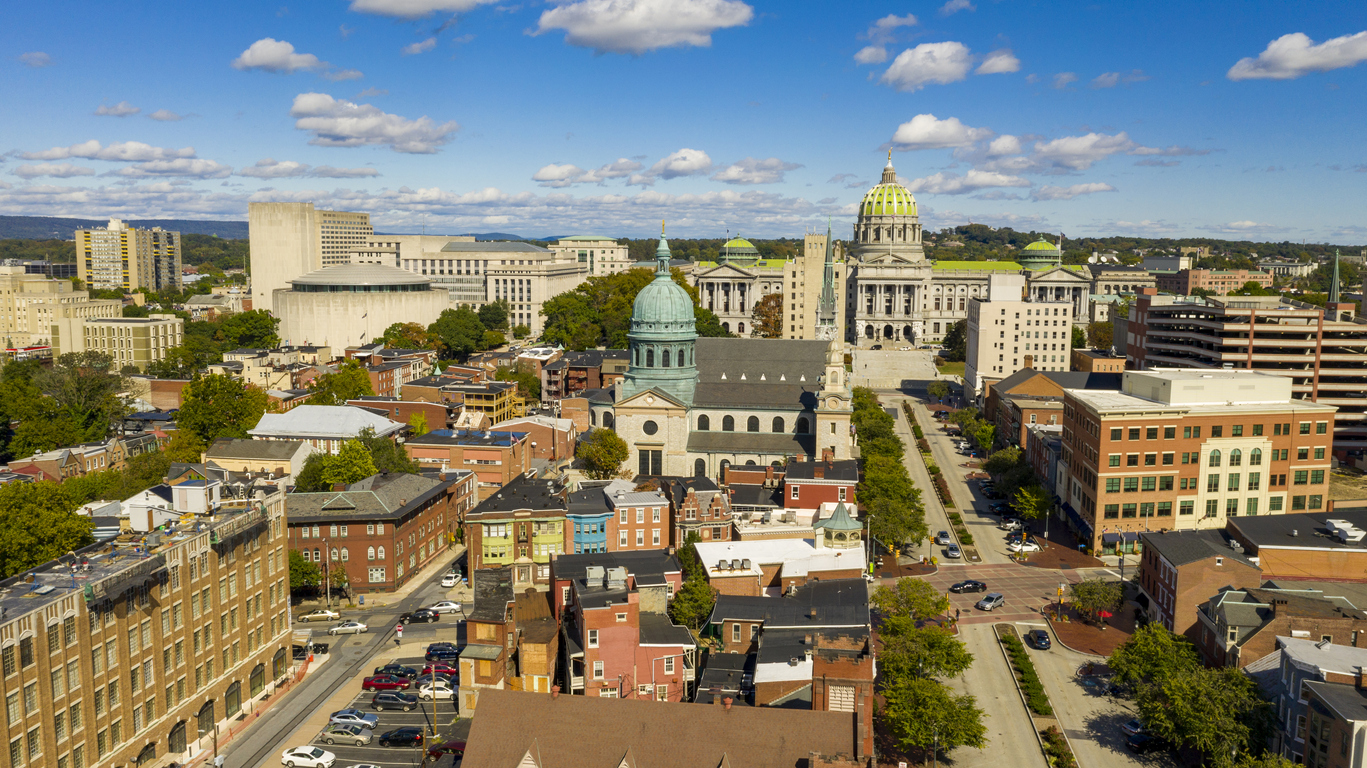 Car accidents are common in Dauphin County, including in the City of Harrisburg. According to crash data from the Pennsylvania Department of Transportation, there were 521 traffic accidents in Harrisburg during 2020. That was a slight decrease from the 2019 figures, but COVID-19 kept many people at home during 2020. 
Traffic crashes are often avoidable. Many of the accidents that occur each day are the result of driver negligence. 
Reasons for car accidents in Harrisburg include:
Failure to yield the right of way

Aggressive driving

Road rage

Tailgating (following too closely)

Improper lane changes

Failing to obey traffic laws
All road users are at risk of being involved in a traffic accident. Because traffic accidents can cause tremendous economic damages, pain, and suffering, Harrisburg officials are taking steps to improve road safety within the City.
Harrisburg Adopts Vision Zero Program to Improve Road Safety 
The City of Harrisburg has a plan to eliminate traffic deaths and serious injuries within the city during the next ten years. Harrisburg's Vision Zero program focuses on safety for all road users, including motorists, bicyclists, pedestrians, and bus riders. 
The City initiated several "rapid response" projects, including a comprehensive road safety project along State Street as part of the plan. Other steps being taken by the City according to the HBG Vision Zero Action Plan include:
Complete Streets

throughout the city to create a transportation network that incorporates all modes of transportation

Setting travel speeds that achieve safe conditions for the specific roadway to protect roadway users, especially those most at risk of a traffic accident

Use proven speed management policies and practices 

Equity-focused analysis and programs to ensure equitable investment and outcomes in traditionally under-served communities

Educate and promote safe walking, driving, and biking throughout the City

Redesign existing streets and roads to reduce the risk of traffic accidents

High visibility enforcement efforts to enforce traffic laws 
Harrisburg's Vision Zero plan aims to save lives and prevent serious injuries by reducing the number of traffic accidents. This goal is accomplished by improving the street system and prioritizing the most vulnerable users. Also, the City wants to reduce traffic congestion, improve air quality, and encourage residents to transition to active modes of transportation to improve individual health.
Why Are Road Safety Improvements Important in Harrisburg?
Improving road safety reduces the risk of traffic accidents. Traffic accidents often cause traumatic injuries that can be life-threatening. In addition, accident victims may develop permanent disabilities and impairments because of accident injuries.
The cost of traffic crashes totals millions of dollars each year in personal injury and monetary losses. Additionally, cities incur losses because of traffic crashes. City property may be damaged in a crash, and city resources may be needed to respond to crashes. 
Reducing the number of traffic crashes benefits all parties. Therefore, everyone has an interest in achieving the goals of the Vision Zero Plan.
What Can You Do to Improve Road Safety in Harrisburg?
All road users can take steps to reduce the risk of a traffic crash. Safety rules that everyone can follow to reduce crashes include:
Never operate a motor vehicle, bicycle, or go for a walk while impaired by alcohol or drugs

Follow all traffic laws when on the road, in parking lots, and on private property

Do not bicycle, walk, or drive if you are fatigued or drowsy

Reduce distractions when riding a bicycle, driving a car, or walking

Instruct children and teenagers about road safety and set a good example for them

Participate in community outreach programs related to road safety
When everyone accepts responsibility for creating safe streets in Harrisburg, the number of traffic deaths and injuries decreases. 
What Should You Do After a Car Accident in Harrisburg?
If you are involved in a traffic accident, do not panic. Instead, call 911 to report the traffic crash and request police and emergency medical services. Then, remain at the accident scene and follow the instructions from the emergency operator for moving your vehicle.
Because car crashes can cause life-threatening injuries, seek medical care immediately. What appears to be a minor injury could worsen quickly. Therefore, it is best to be evaluated by a physician after an accident. 
The accident victim could be entitled to compensation for damages from the at-fault driver. The victim may want to consider pursuing an injury claim with the help of a car accident attorney to recover compensation for their injuries, financial losses, and other damages.