The Most Dangerous Roads in the US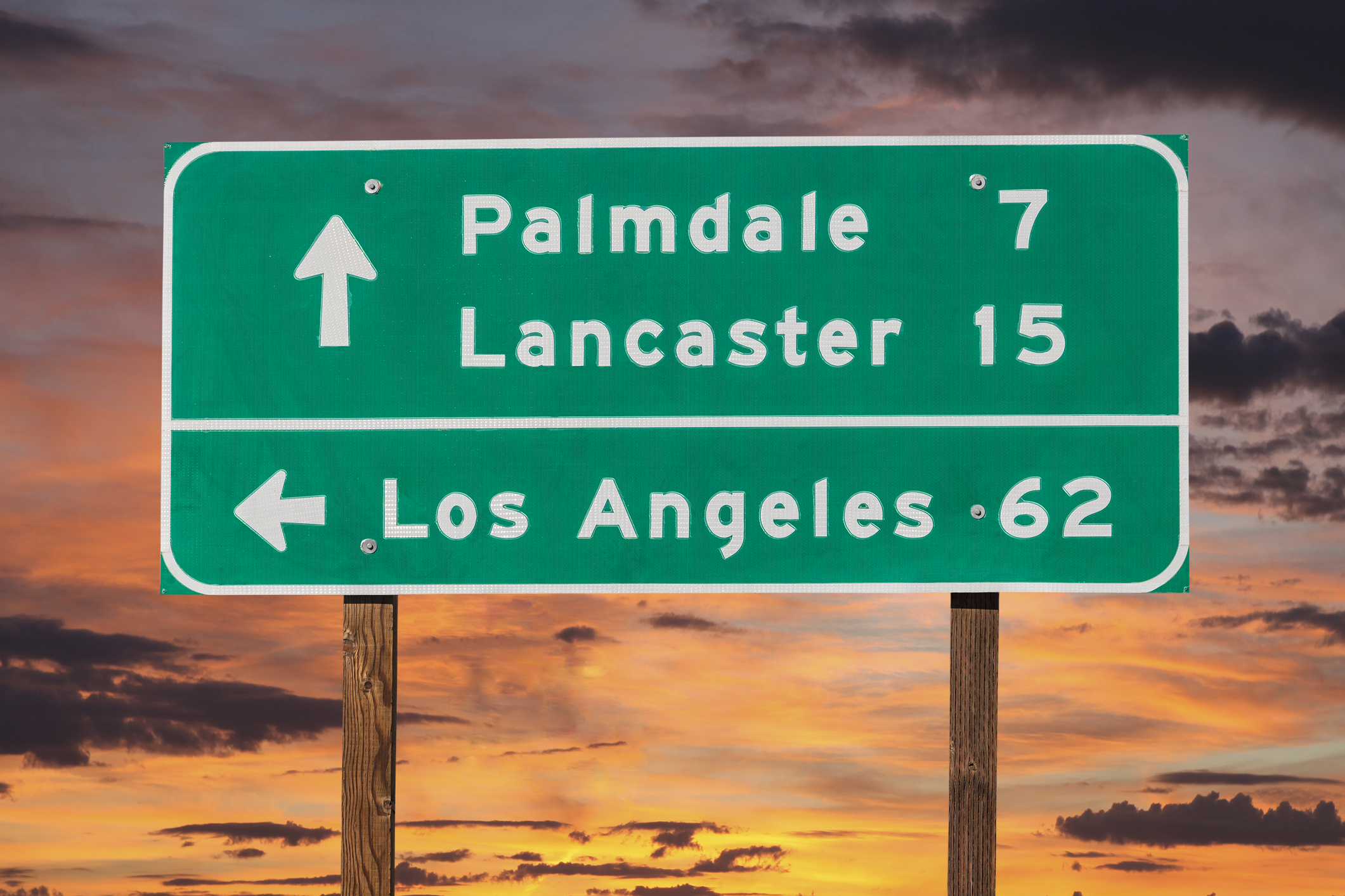 The most dangerous roads in the U.S. include some of the country's busiest interstate freeways connecting America's major cities. But they also include several desolate roads and scenic highways. Funny enough, a few of these routes go trough the state of California.
There is no single recipe for the most dangerous roads. They cover a variety of environments, and each has a unique set of factors that makes it dangerous.
Here is an overview of some of the most dangerous roads in the U.S. and some steps you can take to navigate them safely.
Factors that Make Roads Dangerous
America has some extremely large and congested cities. It also has large grasslands with almost no inhabitants. American highways cross mountains, deserts, and swamps. All of these factors can make a road dangerous.
More cars on the road make a collision more likely. Heavy traffic also increases the risk posed by speeding and distracted driving. A momentary lapse in concentration on a deserted road might put you into the median. The same lapse on a jammed highway could result in a multiple vehicle car accident.
Several of the most dangerous roads in the U.S. are also its most heavily traveled, including:
I-405 in Los Angeles
The 405 is America's busiest interstate. This interstate runs roughly northwest-southeast from San Fernando to Irvine, skirting just west of Los Angeles. It serves West LA and Westwood.
In an average year, the 405 has over one accident per mile. At just over 72 miles in length, this makes it one of the most dangerous roads in California and the U.S.
I-20 in the Fort Worth
I-20 runs from Kent, Texas, to Florence, South Carolina. Along the way, it passes through several major cities, including Fort Worth and Dallas in Texas, Jackson in Mississippi, and Atlanta in Georgia.
In 2019, I-20 was one of the deadliest highways in the U.S., with 13.5 fatalities per 100 miles. The most dangerous stretch of I-20 is the segment in Tarrant County, Texas, where the interstate passes along the south edge of Fort Worth.
I-5 in San Diego
I-5 runs from Canada to Mexico through Washington, Oregon, and California. Over most of its distance, it provides a major north-south route through some of the West Coast's largest cities, including Seattle, Portland, Sacramento, Los Angeles, and San Diego. As a result, I-5 is one of the busiest interstates in the country.
The most dangerous stretch of I-5 is in San Diego. This segment saw about 110 deaths between 2015 and 2019.
I-75 in Tampa
I-75 cuts right through the middle of the country. It starts in the Upper Peninsula of Michigan and ends just north of Miami, Florida.
The stretch of I-75 that passes through Tampa is particularly dangerous. Heavy traffic in the city contributed to the 60 fatal accidents between 2015 and 2019, according to ValuePenguin.
Speed kills. High speeds increase the energy involved in a collision. As a result, high-speed crashes may result in fatalities rather than injuries.
You also have less time to react to road or traffic hazards at high speeds. At 70 miles per hour, you travel over 102 feet every second. This means you cover the length of a football field every 3.5 seconds.
Some of the highways where speed plays a factor in the risk of accidents include:
I-15 Between Las Vegas and Los Angeles
I-15 provides the main route connecting two of the largest cities in the Southwest U.S. But through most of its distance, I-15 runs through hilly deserts. The posted speed limit on I-15 in California is 70 miles per hour. But light traffic and straight roads tempt drivers to travel much faster.
I-15 runs from Canada to Mexico through Montana, Idaho, Utah, Nevada, and California. But the stretch of interstate between Las Vegas and Los Angeles is one of the deadliest roads in the U.S. During the 15 years between 1996 and 2010, 1,069 people died on I-15 traveling between Las Vegas and Los Angeles.
I-10 in Arizona
I-10 runs east-west from Los Angeles to Jacksonville, Florida. It connects many of the major cities in Texas, including El Paso, San Antonio, and Houston. It also provides the major route connecting Phoenix to Los Angeles.
The segment of I-10 between Phoenix and Los Angeles is particularly dangerous. In Arizona, I-10 runs through the desert and has a posted speed limit of 75 miles per hour. As a result, I-10 has dozens of deaths every year.
Road and Weather Conditions
Mountains, ice, hurricanes, and other extreme conditions can create treacherous roads. These roads leave drivers little room for error, and the slightest distraction or momentary loss of control can result in a crash.
I-95
I-95 runs along the East Coast. It connects most of the major cities in the east, including Boston, New York City, Newark, Philadelphia, Richmond, Baltimore, Washington D.C., Jacksonville, Savannah, and Miami.
This interstate sees some of the heaviest traffic in the country. It also experiences ice in New England, rain and snow in the mid-Atlantic, and hurricanes in the south. According to data compiled by The Zebra, this combination of congestion and extreme weather makes I-95 one of the most dangerous interstates in the U.S.
Pacific Coast Highway (CA-1)
The Pacific Coast Highway runs 656 miles along California's coast. Travelers call it one of the country's most scenic drives. But that drive is fraught with danger.
The road winds along rocky cliffs. It also has several steep grades.
The weather along the Pacific Coast Highway includes fog in the morning, and moisture can accumulate on the road from the humidity near the coast.
Navigating the Most Dangerous Roads in the US and California
When you drive the most dangerous roads in the U.S., you can reduce your risk of getting into a car accident by slowing down. You will reduce the risk of rear-ending a vehicle in front of you. 
When driving in inclement weather or on difficult roads, slowing down can also help you stay on the road.
You should always pull off the road when you are not in your five senses. Distracted, intoxicated, or drowsy driving will extend your reaction time and increase the risk of an accident.
Finally, you should always wear a seat belt. Seat belts will not prevent a crash. But if someone else hits you, a seat belt can help you avoid a serious injury or even death.