Stuart Road Safety Overview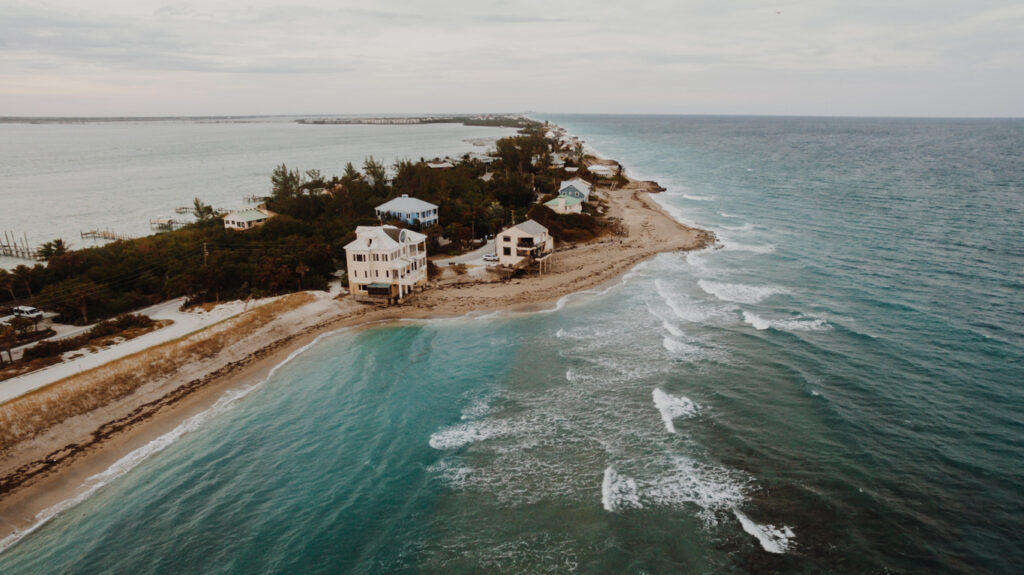 The City of Stuart is the county seat of Martin County in Florida. It is the largest incorporated municipality in the county, with a population of 17,425, according to the 2020 United States Census. Stuart is located on Florida's Treasure Coast along the Atlantic Ocean, which means it is a popular tourist location. 
The city is just north of Palm Beach and south of Vero Beach. It has a beautiful, historic downtown area. People are attracted to the city because of the beautiful coast, recreational activities, museums, and dining options.
Unfortunately, as more people visit Stuart, the risk of traffic accidents increases. As a result, road safety is a priority for city and county officials. 
Traffic Accident Statistics for Stuart and Martin County
The available accident statistics cover all of Martin County. According to the Florida Crash Dashboard, there were 2,912 crashes reported in Martin County, including 28 traffic deaths and 1,972 injuries. There were 55 bicycle accidents reported and 78 pedestrian crashes.
Every other year, the Martin County Public Works Department prepares a Crash Surveillance Report. The report identifies high hazard intersections throughout the county. 
According to the 2019 report, traffic accident data for Martin County from July 1, 2016, through June 30, 2018, included:
8,723 reported crashes

124 bicyclists were involved in accidents

61 pedestrians were involved in accidents

58 traffic deaths

3,334 personal injuries

Estimated damages of roughly $40 million
The highest ranking crash severity intersections were identified to receive attention and recommendations to promote road safety. The top two intersections dangerous intersections were in Stuart:
SE Morningside Drive & SE Federal Highway

SE Indian Street & SE Aster Lane
Both intersections had 13 crashes. The most prevalent crash types were angle and rear-end collisions. 
What Are the Common Causes of Car Accidents in Stuart, FL?
Traffic accidents occur for numerous reasons. A common cause of car accidents in Stuart is driver negligence. Common examples of driving behaviors that contribute to the cause of accidents include:
Florida's insurance laws require drivers to have no-fault insurance, known as PIP coverage. However, if an accident victim sustains serious injuries, they can sue the driver who caused the accident for damages, including medical bills, pain & suffering, and lost wages.
Other factors contributing to the cause of car accidents in Stuart include poor weather and hazardous road conditions. In addition, defective car parts and vehicles can also contribute to the cause of a car wreck.
Martin County Vows to Make Roads Safer in Stuart, FL
Martin County participates in the Vision Zero Program. The goal is to eliminate traffic deaths and serious injuries in Martin County, including the City of Stuart. Traffic crashes in Martin County are increasing. The number of serious and fatal crashes has remained steady over the past five years.
Therefore, the Martin Metropolitan Planning Organization works with various agencies and city officials to initiate changes to improve road safety in Stuart and the rest of Martin County. There are three areas that the Action Plan outlines to improve road safety:
Safe Streets – Improve the physical design of streets and work on speed management, countermeasures, and enforcement to create safer streets for all users.

Culture – Changing travel behavior by focusing on education actions to help drivers improve driving behaviors and encourage drivers to exercise safe driving skills.

Evaluation & Accountability – Use data to track progress for measuring and reporting information to evaluate the effectiveness of various programs and initiatives. 
Organizations, community groups, and government agencies can work together to improve Stuart road safety for drivers, pedestrians, cyclists, and all users. 
Creating streets that are safe for everyone to use promotes ease of transportation for residents and visitors. Safe roads encourage tourism and business, which can increase the quality of life for everyone. 
How Can You Help Improve Stuart Road Safety?
Everyone can take steps to improve road safety. Some steps that you can take as a driver include:
Know and obey all traffic laws

Drive at a safe speed, including obeying posted speed limits and reducing speed when necessary

Avoid driving when you are fatigued or drowsy

Never operate a vehicle under the influence of alcohol and/or drugs

Maintain your vehicle in good working condition 

Teach teenager drivers safe driving habits

Watch for pedestrians, children, and bicyclists
Traffic accidents will happen. You can reduce your risk of serious injury by always wearing your seatbelt. Children should be secured in child seats according to Florida child seat laws and federal recommendations for child restraints in motor vehicles.
Do you have questions about road safety in your city?,  Contact us and we'll get back to you.