Vehicle and Driver Requirements for Uber and Lyft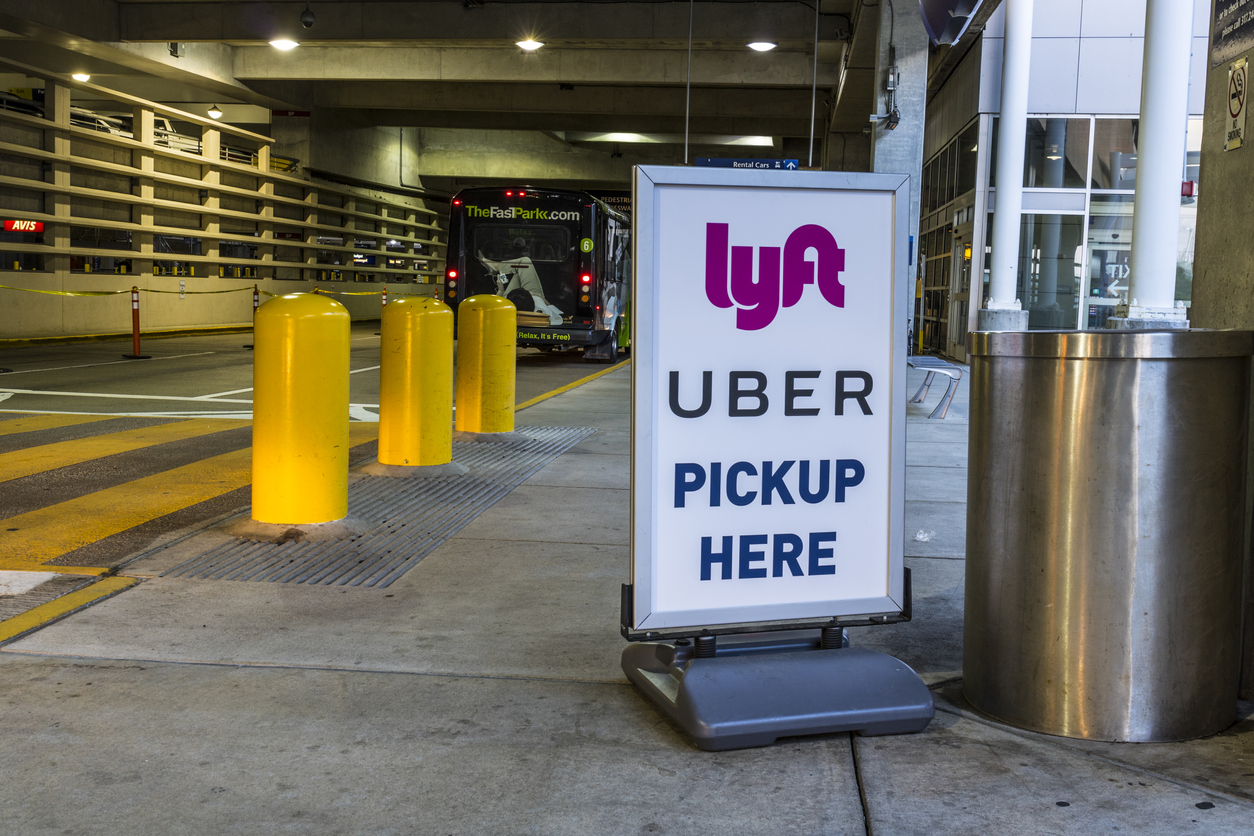 In 2012, the ridesharing companies Uber and Lyft were expanding quickly. But at the same time, there was trouble brewing. Crashes and even criminal acts against passengers jeopardized trust in companies like Uber and Lyft. In conjunction with state regulators, ridesharing companies had to find a way to restore passenger confidence in vehicle and driver safety.
As a result, they developed the following standardized requirements to ensure that people would once again feel safe getting in the backseat of an Uber or Lyft.
Variations in the Driver and Vehicle Standards
Every state in the country has passed regulations on transportation network companies (TNCs), the legal term for ridesharing or ride-hailing services. The first state to regulate TNCs was California in 2013.
Since then, states have focused on different aspects of the ridesharing model, depending on what is most concerning to the locals. This resulted in varying requirements that states imposed on TNCs and their drivers.
The regulatory approach that states take when enforcing these standards also varies across the nation. Some states take an active role by requiring drivers to obtain a state inspection certificate for their vehicles, for example. Other states let the TNC self-regulate the cars that drivers can use.
How states approach local control is also inconsistent. Some states allow cities to pass and enforce local rules on TNCs, while others block cities from passing any local regulations.
For example, Missouri blocks cities from passing any local rideshare rules. This means that St. Louis cannot add to the driver and vehicle requirements passed by the state. But this also means that once you qualify to drive for a rideshare company in one part of the state, you can drive anywhere else in the state.
Driver Qualifications for Uber and Lyft
The qualifications set by state laws determine the minimum requirements for rideshare drivers. Sometimes, Uber and Lyft set requirements that are higher than those of the state.
For example, Uber has a driving experience requirement that most states do not require. Uber insists that their drivers over 25 must have at least one year of driving experience. Drivers under 25 must have at least three years of driving experience.
Generally, Lyft and Uber have a few personal requirements, like:
A minimum age

A valid driver's license

Driving experience

An eligibility to work in the U.S.

A device capable of running the rideshare app

Access to a vehicle
If you meet their base requirements, rideshare companies consider three more factors before approving drivers:
Criminal Background Checks
Uber and Lyft both conduct criminal background checks. Disqualifying convictions will vary depending on the state, but most states include a few categories of offenses that will preclude you from driving, such as:
When first regulating TNCs, most states tailored their list of crimes to match the common problems they experienced with rideshare services. 
It's also important to note that these lists were not created to punish offenders by blocking them from driving for Uber or Lyft. Instead, they were created to protect passengers from crimes committed against them and to reduce the risk of accidents and injuries.
Some states provide exceptions to their lists of disqualifying convictions. Juvenile offenses and older convictions might not disqualify a person from driving.
Driving Record Check
In addition to running a criminal background check, Uber and Lyft obtain a copy of your driving record to determine whether you are a safe driver.
Rideshare companies will disqualify you from working as a driver if your record indicates:
These disqualifying incidents can be determined by the state or the rideshare company's insurance provider.
Insurance Check
All states require rideshare drivers to carry valid liability insurance policies. Some states also require the rideshare company itself to carry such a policy.
Liability insurance includes a contract between the policyholder and the insurer. If the policyholder incurs a legal liability listed in the policy, the insurer steps in and pays the liability.
In the case of rideshare drivers, this means an insurer will step in if the driver causes a car accident that results in:
Property damage

Bodily injury to a passenger or another road user 

Death of a passenger or another road user
To claim insurance benefits under a liability policy, one must show that the rideshare driver was negligent in causing or contributing to the crash — in other words, that the driver failed to exercise ordinary care, don't hesitate and contact a car accident lawyer for help.
Vehicle Requirements for Uber and Lyft
States have a lot of variation when it comes to their vehicle standards and the way they get enforced. Some states specify all vehicle requirements for rideshare drivers. Other states simply require that the vehicle be street-legal. And some states do not specify any vehicle requirements, leaving the vehicle standards to Uber and Lyft.
States also vary in the enforcement mechanism used. Some states require Uber and Lyft to inspect the vehicle. Some states require inspection by an auto repair shop or even the state. And some simply leave it, once again, to Uber or Lyft to determine how standards are enforced.
The most common restrictions for ridesharing vehicles usually dictate that:
The age of the vehicle is less than 12 to 15 years old

There are at least four seats, but not more than eight seats

Each seat has a seat belt

The car is not currently being used as a taxi
If a driver does not have a vehicle that meets the requirements, the driver can rent one (if it is allowed to do so by the rental company). In some cities, Uber and Lyft can provide this rental vehicle.
Uber and Lyft Requirements in Your City
If you need to find out the specific requirements in your area, you can search online. You can also contact the regulators in your state who govern rideshare companies. Both sources can provide the legal requirements for drivers and vehicles in your city and state.
Do you have questions about road safety in your city?,  Contact us and we'll get back to you.