Albuquerque Road Safety Overview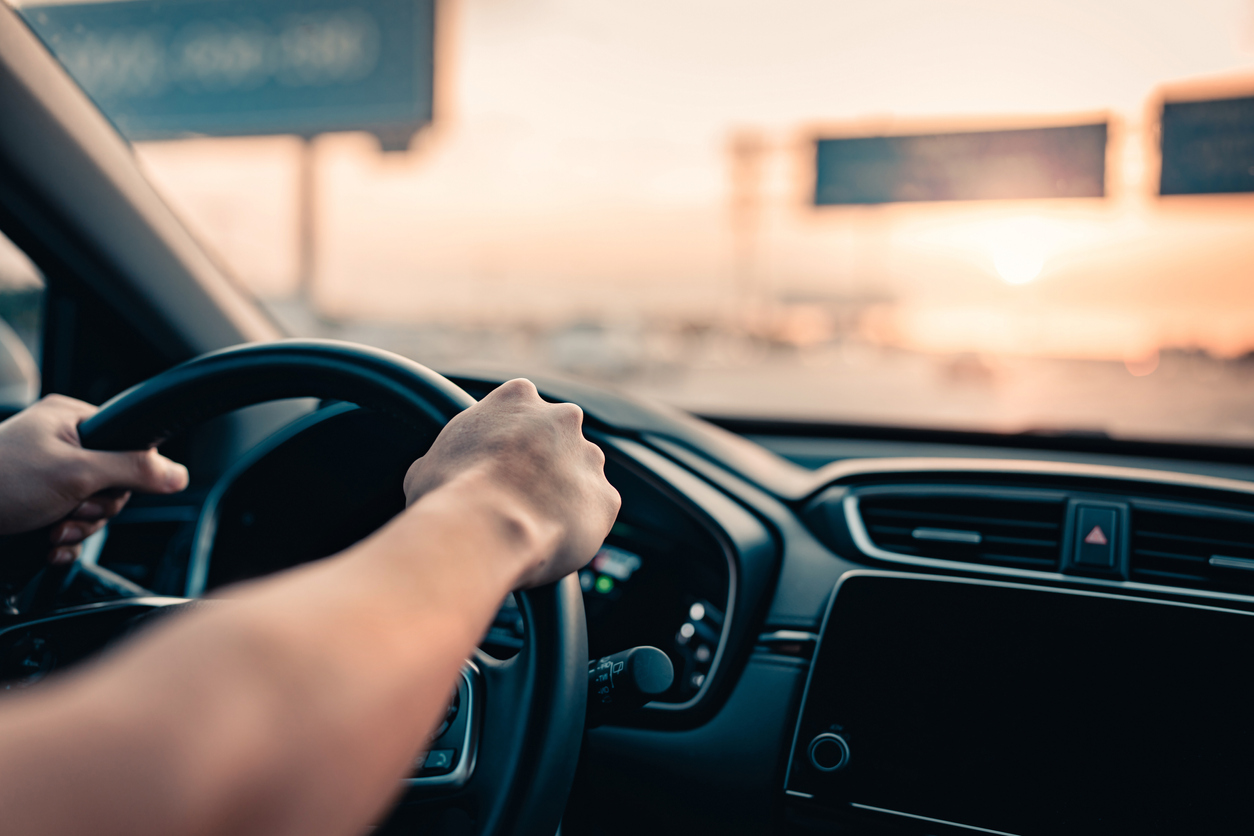 Albuquerque has a poor reputation for road safety. U.S. News and World Report listed the city as the second-most dangerous city for drivers, worse than bigger and more crowded cities like Phoenix, Dallas, and Los Angeles. It earned this spot by having the highest fatality rate in the nation based on vehicle miles traveled.
According to the city's analysis, 41% of Albuquerque's road fatalities happened on just 24 roads. Understanding where, how, and when car accidents happen can help you avoid suffering one of the city's many traffic injuries or deaths.
Albuquerque Traffic Accident Statistics
Albuquerque has a population of just over 561,000. The 2021 Community Crash Report for Albuquerque reported 13,955 total traffic accidents. However, this number is slightly misleading. Traffic accidents in 2020 and 2021 fell significantly because of the COVID-19 pandemic. For comparison, the city had over 19,000 traffic crashes in 2019, just before the pandemic started.
The most likely time to get into a traffic accident falls during the afternoon commute between 4 p.m. and 6 p.m. Over 17% of crashes in Albuquerque happened during these two hours, even though they only make up about 8% of the hours in a day.
In 2021, crash numbers peaked on weekdays and dropped significantly on weekends. The most dangerous day to drive was Friday. More accidents and more fatalities happened on Friday than any other day, according to the 2021 Community Report.
Traffic Crash Outcomes in Albuquerque
Traffic accidents in 2021 included 112 fatal accidents and 4,459 non-fatal injury accidents.
These crashes caused:
118 fatal injuries
246 incapacitating injuries that required an ambulance
1,605 visible, non-incapacitating injuries that did not require an ambulance
4,576 complaints of dizziness, pain, or other symptoms without a visible injury
Another 28,774 people involved in a traffic crash suffered no injury. This means that 18.5% of those involved in Albuquerque crashes in 2021 suffered injury or death.
Accidents Involving Vulnerable Road Users
The city's 13,955 traffic accidents included:
243 pedestrian accidents
106 bicycle accidents
These crashes were particularly dangerous because pedestrians and cyclists have little protection when vehicles hit them.
Pedestrian and bicycle accidents in Albuquerque caused:
51 fatal injuries
44 incapacitating injuries
158 visible, non-incapacitating injuries
94 complaints of pain or other symptoms
Only 14 pedestrians and 13 cyclists walked away from their accidents uninjured. This means 88% of cyclists and 95% of pedestrians involved in traffic crashes in 2021 suffered either injury or death.
How Do Crashes Happen in Albuquerque, NM?
Traffic accidents in Albuquerque happen for several reasons, ranging from driver errors to debris on the roads. The overwhelming majority of crashes happened when drivers engaged in risky behaviors such as:
Distracted Driving
Distracted driving was the top cause of auto accidents in Albuquerque in 2021. This dangerous behavior caused 45 fatal accidents and 2,769 non-fatal injury accidents.
Distractions can include any activity that takes your eyes, mind, or hands away from driving.
Some of the distractions that caused crashes, according to the 2021 Community Report, include:
Inattention
Phone use
Passengers
Other activities like eating or drinking
Distracted drivers cannot spot road or traffic conditions that might require evasive action. Even when they can spot them, distractions like eating or texting take their hands away from the steering wheel.
Failing To Yield the Right of Way
Almost all intersection crashes involve a failure to yield the right of way.
These crashes can happen in a few ways, including:
Turning into or across traffic
Running red lights or stop signs
Entering crosswalks occupied by pedestrians or cyclists
In 2021, drivers who failed to yield caused 31 fatal crashes and 1,906 non-fatal injury crashes. The non-fatal injuries included crushing injuries that happened when one vehicle slammed into the door of another vehicle at an intersection.
Tailgating
Tailgating happens when a driver fails to follow another vehicle at a safe distance. When vehicles follow too closely, they lose valuable time and distance to stop safely. Albuquerque had 1,345 total tailgating crashes in 2021, including three fatal crashes and 432 non-fatal injury crashes.
Tailgating crashes can cause severe whiplash injuries. These injuries happen when your head whips back and forth. The weight of your head hyperextends your neck. And the motion of your head shakes your brain, potentially causing a concussion.
Intoxicated Driving
Drunk driving caused 755 auto accidents in 2021. Driving under the influence of drugs or alcohol was only the eighth-leading cause of collisions but was the top cause of traffic deaths. According to the 2021 Community Report, Albuquerque had 97 fatal crashes caused by intoxicated drivers. Nearly 32% of traffic deaths resulted from this cause.
Intoxicated driving crashes had a very high rate of injury or death. Over 49% of alcohol-related crashes and nearly 70% of drug-related crashes injured or killed at least one person.
Albuquerque Car Crash Locations
Albuquerque has identified a High Fatal and Injury Network (HFIN) to try to address the city's most dangerous roads and intersections. Traffic engineers know that a complex combination of factors contributes to crash causes. They believe redesigning roads can encourage drivers to take greater care while driving.
Some roads identified for improvements include:
NM-45/Coors Blvd.
NM-423/Paseo Del Norte Blvd.
Dr. Martin Luther King Jr. Ave.
Central Ave.
Zuni Rd.
Juan Tabo Blvd.
University Blvd.
Coal Ave.
4th St.
These and the other routes included in the HFIN account for 90% of the city's major arterials. As a result, they suffer from heavy traffic congestion. However, since they provide major routes through the city, drivers have difficulty navigating the city without using these roads.
Navigating Albuquerque's Roads Safely
According to the 2021 Community Report, two of Albuquerque's biggest traffic safety issues are preventable. Intoxicated driving causes more traffic deaths than any other cause. And nearly 57% of people killed in car accidents were not wearing seat belts.
Thus, you can vastly improve your odds of navigating Albuquerque's roads safely by driving sober and buckling up. Although you cannot avoid every accident, taking these two steps can help you avoid the worst outcomes.