Austin Road Safety Overview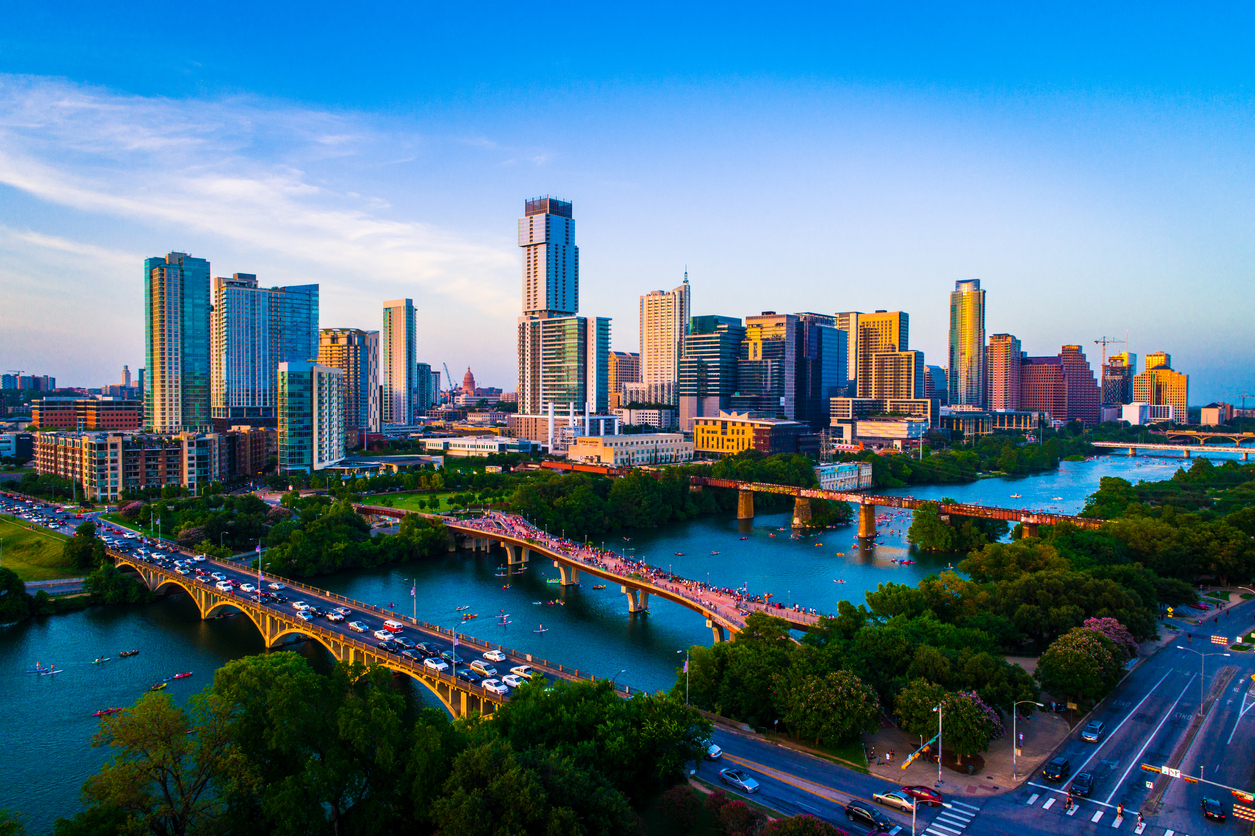 Austin is one of the fastest-growing cities in the country. In fact, this area has seen a 34.1% population growth from 2007 to 2017. But, with this increased popularity comes more cars, pedestrians, and cyclists. This leads to more street congestion citywide.
Now, both city and state agencies are working hard to address these issues. Part of the solution involves maintaining and upgrading the infrastructure. The goal with these improvements is to keep the citizens that utilize the local roadways safe. However, there are a lot of problems with the roads that must be addressed, which means significant challenges lay ahead.
Road Congestion is Getting Worse
Drivers across the entire state of Texas are seeing more traffic and spending more time in their cars than ever before. And the problem is getting worse each year. In fact, Texas cities are among the most congested in the country.
While Houston leads the way in terms of overall traffic congestion, Austin has its share of crowded streets. Specifically, the city has 14 of the 100 most congested roads in Texas. Of these, I-35 is the worst in terms of traffic jams. This highway runs through all of Texas, but traffic is particularly bad on the stretch from US 290 to Ben White Blvd.
But, these issues are not going unnoticed. The Texas Department of Transportation is currently working to address the bottlenecks with a major road congestion initiative. The initiative would involve major corridor improvements and traffic management systems. However, keep in mind that it will take years to accomplish these goals.
Most Dangerous Roads
Note that with more people on the roadways, certain areas in Austin are becoming increasingly dangerous to travel on. In fact, in 2018 alone, there were 15,635 automobile crashes, including 66 fatal crashes.
Specifically, the city has determined that the four most dangerous intersections in Austin are:
I-35 and Martin Luther King Jr. Blvd
US 183 and Cameron Road
Lamar Boulevard between Rutland Drive and Rudenberg Lane
Lamar Boulevard and Parmar Lane
With these locations of emphasis in mind, the Texas Department of Transportation has taken steps to make safety improvements over the last few years. This involved improving existing crosswalks, implementing right turn lanes, and installing more warning flashers and traffic signals. These initiatives alone have accounted for an over 50% reduction in crashes in some areas.
Tips for Driving Safely in Austin
Now, you may be wondering what is the best way to stay safe on busy Texas roads.
Don't Drive While Distracted
According to the Austin police department, the most important advice is to avoid distracted driving. Examples of distracted driving include checking your phone, eating, reading, or doing anything else that has the tendency to draw your attention away from the road.
Wear Your Seatbelt and Use Child Restraint Systems
The Department also reminds you to always wear your seatbelt and make sure that your children are in the proper seat. Further, keep in mind that cell phone use is banned in school zones. Failure to follow this rule can result in a fine of $200.
Pass Trucks Carefully
Note that there are a lot of commercial vehicles that come through Austin on I-35. For that reason, it's important to stay safe around these trucks. This means that you should be careful when passing a truck and avoid crossing behind a vehicle that is in reverse. In addition, don't follow too closely to the vehicle, and be aware of a truck's blind spots. You should also avoid squeezing your car between a truck and the curb.
Move Over For Emergency Vehicles
Also, remember the rules pertaining to emergency vehicles. State law requires that you move a lane away from the emergency vehicle when its lights are flashing, or slow down to 20 miles per hour below the posted speed limits.
Follow the Rules of the Road
You should follow all speed limits, particularly those in school and construction zones. Keep an eye out for pedestrians, cyclists, and children in these zones as well. Don't block crosswalks and keep your vehicle out of bike lanes. If you are involved in a collision where no one is hurt and your vehicle is still operable, move your car out of the flow of traffic.
Finally, it's important to keep in mind that drunk driving is illegal and dangerous. According to reports, every 20 minutes there is someone hurt or killed in an accident involving alcohol in Texas. In addition to placing yourself and others and risk for serious bodily harm or even death, you may face fines and even jail time for driving under the influence (DUI).