Gainesville Road Safety Overview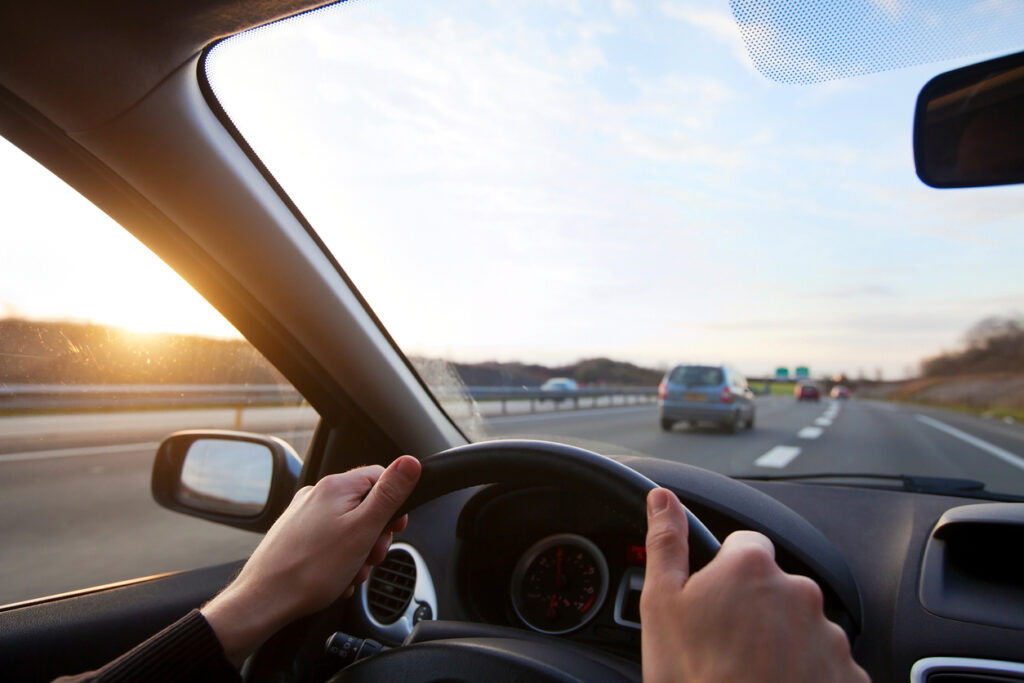 Car accidents in Gainesville are common since it has legendary road congestion. But despite the traffic jams, this northern Florida city has fairly safe streets. Both the city and the University of Florida have even earned the reputation as bike-friendly locations from the League of American Bicyclists.
But although Gainesville is a relatively safe city, it still sees thousands of traffic accidents every year. These crashes result in dozens of deaths and hundreds of injuries. Navigating the city safely requires you to understand who gets into traffic accidents, what causes them, and where they happen.
Gainesville Traffic Accident Statistics
In 2021, the Florida Traffic Safety Dashboard reported that Gainesville had over 2,300 traffic accidents. This number accounted for about 0.58% of the 401,540 traffic accidents across Florida that year, according to the Florida Crash Dashboard.
But with a population of just over 140,000, Gainesville has about 0.64% of Florida's 21.8 million residents. In other words, Gainesville has 0.64% of Florida's population but only 0.58% of Florida's traffic crashes. Statistically speaking, residents in the rest of Florida are about 11.8% more likely to get into traffic accidents than Gainesville residents.
This might not seem like much of a difference. But given the hundreds of thousands of crashes in Florida every year, it could mean an additional 200 to 300 traffic accidents annually in the city.
According to the Florida Traffic Safety Dashboard, the number of crashes in Gainesville in 2021 was about average for the city during the 2020s. But it also represented a significant drop from the number of crashes in the city during the 2010s. The number of nonfatal and fatal injury crashes in 2021 was about 30% lower than at the peak in 2019.
As you might expect for a college town, the most dangerous time of the week to drive was on weekdays. The safest day of the week for driving was Sunday.
The most dangerous time of the day to drive was in the evening. Crashes in 2021 peaked between 5 p.m. and 8 p.m., according to the Florida Traffic Safety Dashboard.
In 2021, traffic crashes peaked in July, although the increase was fairly minor. But the safest month, December, showed a drastic drop in traffic accidents. This drop might have been due to the university's winter break.
Traffic Injuries and Deaths in Gainesville
Car accidents in Gainesville caused 23 fatal injuries and hundreds of nonfatal injuries. Of those who suffered nonfatal injuries, 117 had incapacitating injuries, according to the Florida Traffic Safety Dashboard.
An incapacitating injury is serious enough that the accident victim requires an ambulance to transport them to the hospital. Examples of incapacitating injuries include:
Gainesville's car accidents also caused hundreds of non-incapacitating injuries. According to the KABCO injury rating system used by the U.S. Department of Transportation, non-incapacitating injuries fall into two categories: minor injuries and suspected injuries.
Minor injuries leave a visible wound without incapacitating the accident victim. These injuries include:
Minor lacerations
Abrasions
Bruises
Minor fractures
First- or second-degree burns
Suspected injuries produce symptoms without any visible wounds. Symptoms like pain, dizziness, and a limited range of motion might suggest an injury even though the cause of the symptoms might not be visible.
Causes of Gainesville Car Accidents
Florida does not release information about the causes of crashes on a city level. But it does release statewide data about crash causes. In its 2020 Crash Facts report, Florida identified the causes of traffic accidents in the state.
Failing to Yield the Right-of-Way
A major reason for crashes in Florida in 2020 was a failure to yield the right-of-way. Crashes that result from a failure to yield almost always happen in intersections.
Failing to yield simply means that a driver went out of turn at:
An uncontrolled intersection
A stop sign
A merging point
When it happens at an intersection, failing to yield often leads to a side-impact collision.
Speeding
Speeding crashes often happen when a driver travels too fast for the road, weather, or traffic conditions and loses control of their vehicle. Speeding shortens or eliminates the time you have to swerve or slam on your brakes to avoid a crash. It also increases the crash energy, leading to more serious injuries.
Distracted Driving
Distracted driving happens when an activity takes your hands, eyes, or attention away from driving. As a result, you will fail to identify or avoid hazards on the road.
Road Safety for Pedestrians and Cyclists in Gainesville, FL
In 2021, nine people died in Gainesville pedestrian and bicycle accidents, according to the Florida Traffic Safety Dashboard. Another 29 pedestrians or cyclists suffered incapacitating injuries.
These tragic statistics result from high numbers of pedestrians and cyclists, particularly near the University of Florida campus, traveling on busy roads with heavy vehicle traffic.
Hotspots for Gainesville Traffic Accidents
Traffic accidents tend to cluster on a few roads and intersections. These clusters usually result from poor road design, speed limits that are too high, and congested roads.
Most Dangerous Intersections in Gainesville, Florida
Over half of Gainesville's traffic crashes happen at intersections, according to the Florida Traffic Safety Dashboard. Intersection crashes often produce side-impact collisions. These crashes can cause serious injuries, particularly when one car hits the door of the other car.
Gainesville intersections where car accidents cluster includes:
FL-222/NW 39th Avenue and US-441/NW 13th Street
US-441/NW 13th Street and FL-121/NW 34th Boulevard
FL-26/E University Avenue and FL-20/SE Hawthorne Road
These intersections represent a significantly increased risk of a crash.
Most Dangerous Roads in Gainesville, Florida
Roads in Gainesville are crowded. Worse yet, many major roads, like University Avenue, have relatively high-speed limits of 45 miles per hour. The combination of congestion and speeding can lead to traffic crashes.
Some of the most dangerous roads in Gainesville include:
University Avenue
NW 8th Avenue
FL-24/SW Archer Road
These roads often produce rear-end collisions when drivers fail to leave a safe following distance. Pedestrians and cyclists are also at risk of injury or death due to speeding motor vehicles.
Navigating Gainesville Safely
Gainesville is fairly safe for road users. But you need to drive carefully, particularly in heavy traffic. Leave space between your vehicle and the vehicle in front of you, and watch for pedestrians near the university. And always wear a seat belt in case someone else hits you.