Griffin Road Safety Overview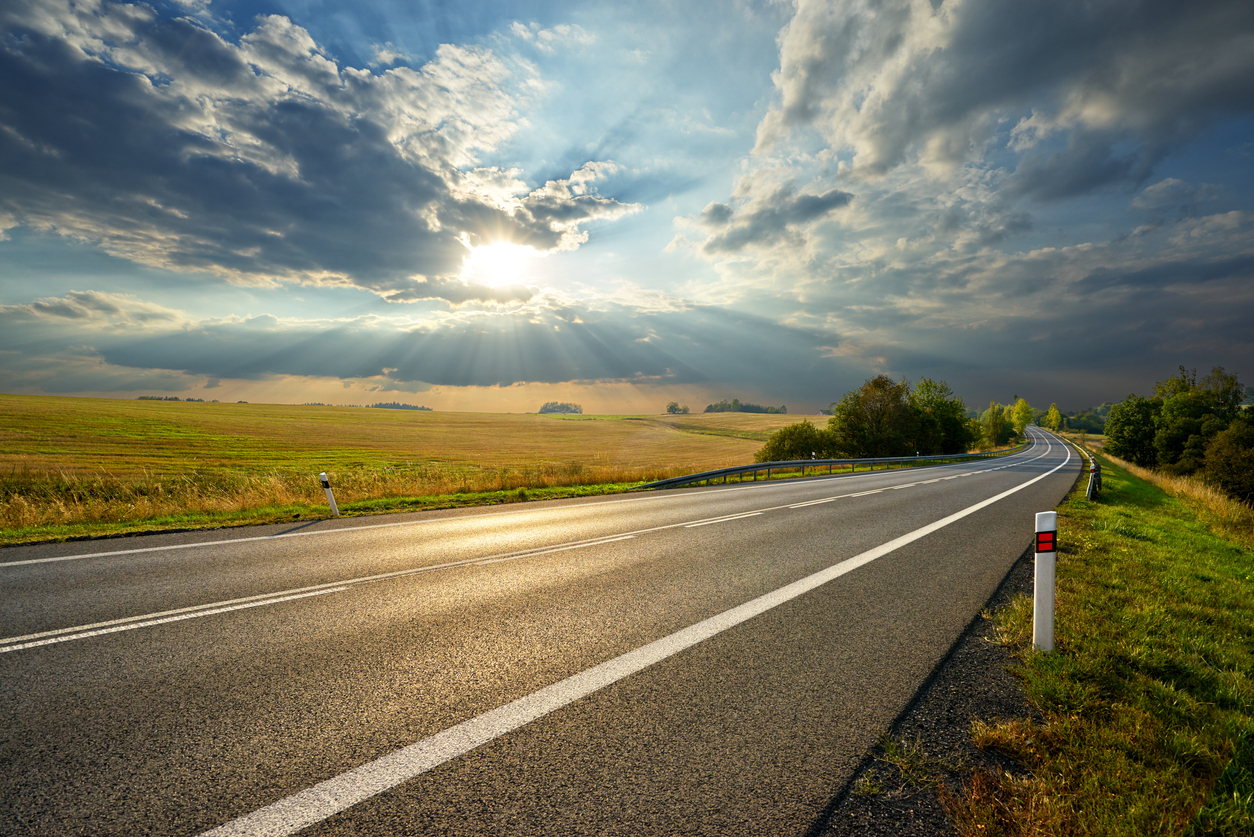 Griffin, Georgia, sits at the crossroads of US-41 and US-19. Although the town only has about 23,000 residents, it sees a lot of traffic. From Griffin, US-41 runs north to Atlanta while US-19 runs south to the Florida border.
Although Griffin has more car accidents than expected for its population, it doesn't result in as many fatalities as one might expect. But even though the number of deaths stays low, accidents in the local area can still cause injuries and property damage.
Here is an overview of road safety in Griffin and suggestions about how to navigate Griffin safely.
Griffin Car Accident Statistics
Griffin's police department releases an annual report about its operations. In each report, the police department gives helpful details about the prior year's traffic calls.
Over the course of an average year, Griffin police receive between 1,000 and 1,100 calls for traffic accidents on public highways and another 600 to 700 car accidents on private property like parking lots. Police typically report one or two traffic fatalities annually.
Locally, 1,554 traffic crashes were reported in 2020, a 12.7% drop from 1,780 in 2019. But police also reported an unusual spike in traffic deaths — four in 2020 as opposed to 2019's one fatality — despite a drop in the total number of traffic accidents. This matched a nationwide trend during the COVID-19 pandemic.
When it comes to legal ramifications, police issue about 12,000 traffic citations each year in Griffin. In addition, the Griffin Police Department arrests about 100 people each year for DUI.
Griffin police do not report the number of injuries that result from local traffic crashes, but the state reports that in the estimated 330,000 yearly traffic accidents, 125,000 people are injured. This results in an injury rate of about 38% in Georgia traffic crashes. 
If you apply this rate to Griffin, therefore, one can estimate a total of between 600 and 700 car accident injuries every year in Griffin.
Causes of Griffin Traffic Accidents
The City of Griffin does not release statistics about the causes of local traffic accidents. However, Georgia has identified three types of preventable crashes for drivers and law enforcement to focus on:
Distracted Driving
Across the state, distracted driving causes over 25,000 accidents every year from distracted driving.
This surge was fueled largely by the expansion in cell phone use. As a result, Georgia passed a distracted driving law specifically aimed at electronic device use. This law prohibits drivers on the road from:
Holding their phone while talking

Writing, reading, or sending text-based messages

Watching videos

Recording videos

Adjusting their phone-based streaming music controls
However, drivers are still allowed to:
Talk on the phone using hands-free technology

Dictate or listen to messages using voice-to-text technology

Navigate using on-screen maps and videos

Record video using continuously running dashcams

Listen to digital music without touching the phone controls
Each conviction for distracted driving can result in a fine and points on your driving record. The first offense is punishable by a $50 fine and one point on your record, but the fines and points increase with each subsequent conviction.
You may be able to get a first offense dismissed if you show that you have since acquired hands-free technology for your phone.
Impaired Driving
Impaired driving does not cause a lot of accidents in Griffin. Police only arrested 133 drivers for DUI in 2019 and arrested fewer than 100 in 2020.
But every impaired driving crash is preventable. Calling a rideshare service, having a designated driver, or simply walking can prevent such an incident.
Finding another way to travel instead of drinking and driving can also keep you out of jail. Georgia's impaired driving laws require jail time for a second or subsequent offense.
A conviction can also expose you to a fine, a driver's license suspension, and court-ordered drug and alcohol treatment.
Speeding
Georgia does not report statistics for accidents caused by speeding. Instead, it groups speeding accidents with other unsafe behaviors like distracted driving and impaired driving. But together, these behaviors cause 73% of accidents on Georgia roads.
Griffin police officers issue about 12,000 traffic citations every year, and a large number of these citations involve speeding. Georgia has two kinds of traffic violations related to speeding.
Police officers can issue a citation for exceeding the posted speed limit. These citations often come from enforcement actions like "speed traps" rather than accidents. To issue these tickets, the officer needs to observe you speeding.
Police officers can also issue a citation if you are traveling too fast for certain conditions. These citations often come after an accident investigation reveals that you lost control of your vehicle due to excessive speed. 
Even if you travel below the posted speed limit, you could still cause an accident due to excessive speed with abnormal road, weather, or traffic conditions.
Most Dangerous Roads in Griffin
Traffic accidents in Griffin tend to cluster around a few roads, including:
US-41
As it passes through Griffin, US-41 provides a major north-south route for car and truck traffic heading between Atlanta and the Florida border. It also gives locals a quick way to travel along the west edge of the town.
Between 2005 and 2019, US-41 in Griffin had six fatal accidents and dozens of injury accidents.
GA-16/Taylor Street/US-19 BUS
The main east-west route through Griffin is another hotspot for many of the town's accidents. Many of Griffin's businesses are located on GA-16/Taylor Street/US-19 BUS. The highway also provides access in and out of Griffin along the south edge of the town.
Over the 15 years between 2005 and 2019, this road saw ten fatal accidents. Clusters of accidents often happened near the intersections with Macon Road, Wilson Road, and US-41.
Navigating Griffin Safely
You can reduce your risk of an accident by avoiding distractions, slowing down, and driving sober — all behaviors that cause the majority of traffic accidents in Georgia.
Since you cannot avoid every traffic accident, you should always wear a seat belt. A seat belt can reduce your risk of death or serious injury by almost half.
In particular, US-41 and US-19 have heavy traffic and a lot of accidents, but if you keep the above in mind, you can better ensure safe travel. Finally, as a last resort, if you can limit your use of these highways, you may reduce your risk of an accident.