Jacksonville Road Safety Overview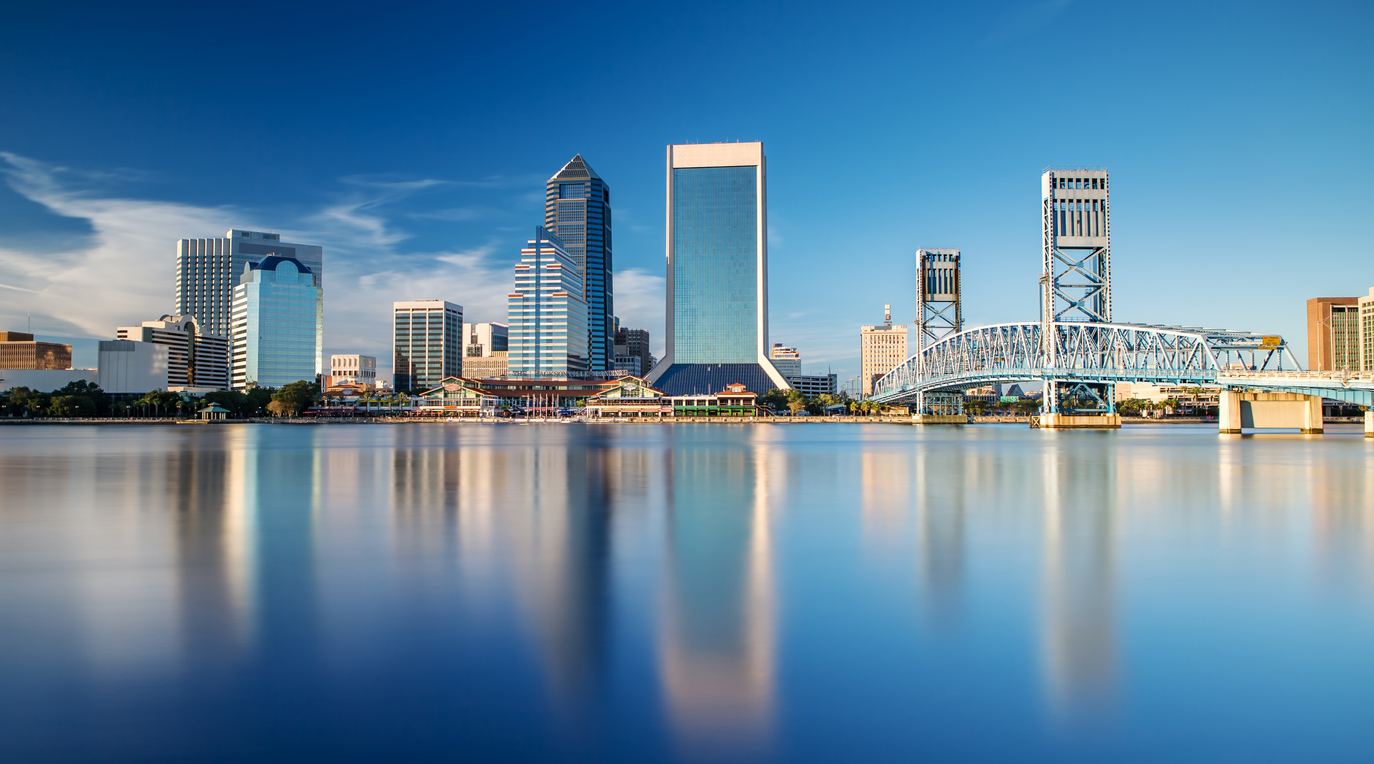 Jacksonville is Florida's most populous and largest city. Nearly 4.4% of Floridians live in Jacksonville, and its traffic proves it.
According to the Urban Mobility Report, in 2019 (before the pandemic affected traffic patterns), Jacksonville residents spent 53 hours per year stuck in traffic. Even during the shutdowns of 2020, an average Jacksonville commuter wasted 21 hours in traffic jams.
But are Jacksonville's roads safe? Here is an overview of road safety in Jacksonville and how you can navigate Jacksonville's roads safely.
Jacksonville Car Accident Statistics
To locals, it's no surprise that there are a lot of car accidents in Jacksonville. According to Florida's Crash Dashboard, Duval County, which has the same borders as Jacksonville, had 24,436 traffic accidents. These traffic accidents included 447 motorcycle accidents, 492 pedestrian accidents, and 268 bicycle accidents.
The Crash Dashboard does not separate truck accidents from the overall traffic accident number. But the Crash Facts report from the Florida Department of Highway Safety and Motor Vehicles (FLHSMV) does.
According to the Crash Facts report, Duval County has over 2,500 commercial motor vehicle crashes every year. These crashes involve a motor vehicle covered by federal motor carrier laws, such as a semi-truck, delivery van, or bus.
For its population size, Jacksonville has far more crashes than it should. Jacksonville has about 4.4% of Florida's population, but according to the numbers from the Crash Dashboard, Jacksonville has 6.1% of Florida's traffic accidents.
While this might not seem like a large difference, with the number of traffic accidents in Florida every year, Jacksonville has over 6,800 more traffic accidents than it should have, based on its share of Florida's population. Stated another way, your risk of a traffic accident in Jacksonville is 39% higher than your risk in the rest of Florida.
Traffic Injuries and Deaths in Jacksonville
According to the Crash Dashboard, 191 people died in Jacksonville traffic accidents in 2021. These deaths resulted from 178 fatal crashes because several crashes caused multiple fatalities.
This total number of traffic fatalities included 45 pedestrian fatalities, 41 motorcycle fatalities, and 6 bicycle fatalities. This means 99 people who died were automobile drivers or passengers.
The Crash Dashboard listed 9,818 traffic accidents in Jacksonville in 2021 that caused at least one injury. These accidents injured 14,184 people. In the Crash Facts report, the people who suffered injuries included 382 pedestrians, 349 motorcyclists, and 250 bicyclists. 20 bystanders also suffered injuries in traffic accidents. The remaining 12,515 people who suffered injuries were either driving or riding in a passenger vehicle.
According to the Crash Facts report, 14 people in Jacksonville died in crashes with commercial motor vehicles. Jacksonville truck crashes also injured 632 people.
Again, for its population size, Jacksonville had more fatalities and injuries than it should have. Although Jacksonville only has 4.4% of Florida's population, it had 5.1% of Florida's traffic deaths and 5.6% of Florida's traffic injuries in 2021. Jacksonville residents were 17% more likely to die and 28% more likely to get injured in a vehicle accident than residents elsewhere in Florida.
Causes of Traffic Accidents in Jacksonville
Traffic accidents in Jacksonville result from different causes than traffic accidents in the rest of the state. In Florida, careless driving causes 27.3% of accidents that cause injuries or deaths, according to the Crash Facts report. Careless driving includes a range of driver behaviors, including improper lookout. 
Other common causes of accidents in Florida listed in the Crash Facts report include:
Failing to

yield the right of way

Exceeding the speed limit or traveling too fast for conditions

Drifting out of a lane

Running a red light or stop sign
In Jacksonville, the Florida Traffic Safety Dashboard lists the top causes of traffic accidents as:
In Jacksonville, lane departures cause over 35% of accidents. Lane departures happen when you drift out of a lane due to inattention, distraction, fatigue, or intoxication. In the rest of the state, lane departures are only the sixth-most common cause of accidents.
Intoxicated driving in Jacksonville almost exactly matches the statewide average, according to the Crash Facts report. About 1.57% of crashes in Jacksonville result from intoxicated driving, while 1.56% of crashes statewide result from intoxicated driving.
Locations of Traffic Accidents in Jacksonville
Nearly 38% of traffic accidents in Jacksonville happen at intersections, according to the Traffic Safety Dashboard. Intersection accidents usually happen because of a failure to yield the right-of-way, distracted driving, or careless driving.
Over 62% of accidents in Jacksonville happen between intersections. Causes of these accidents include lane departures, improper lane changes, and following other vehicles too closely.
The Florida Traffic Safety Dashboard maps traffic accidents in Jacksonville. According to the map, the most dangerous roads and intersections in Jacksonville include:
Main Street and State Street
The intersection of Main Street and State Street is one of the busiest in Jacksonville. The Arlington Expressway/FL-115 feeds westbound traffic onto State Street, and Main Street provides bridges over Trout Creek north of downtown and the St. Johns River south of downtown.
This intersection also sits in the heart of Jacksonville, near parks, museums, transit stations, and businesses. As a result, this intersection sees a lot of vehicle traffic mixing with pedestrian and bicycle traffic in this area.
University Boulevard
University Boulevard provides a major route north and south through most of Jacksonville. The section south of US-90 in front of HCA Florida Memorial Hospital is particularly congested. As such, this stretch of University Boulevard saw several injury accidents in 2021.
Cassat Avenue and Lane Avenue
Cassat Avenue and Lane Avenue do not intersect. Both roads run north and south across the west side of Jacksonville. However, these roads have the same problems that make them just as dangerous. I-10 has exits on both roads, causing traffic congestion, and both intersect Lenox Avenue, a major road in Jacksonville that runs parallel to I-10. This combination of factors makes these roads very busy and very dangerous to drive on.
Navigating Jacksonville Safely
Like all big cities, Jacksonville has congested roads to avoid, but you can still navigate Jacksonville safely.
Take precautions like staying vigilant at intersections and watching for people drifting in and out of their lanes. Slow down to give yourself more time to avoid a crash. Always wear a seat belt. Although Jacksonville has a higher accident rate than the rest of Florida, you can significantly reduce your risk of an accident by staying alert and driving defensively.
Do you have questions about road safety in your city?,  Contact us and we'll get back to you.