Laredo Road Safety Overview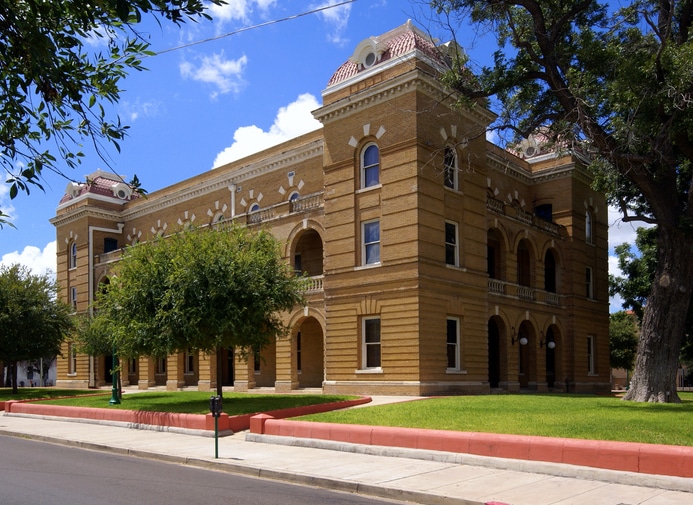 Laredo's roads are less safe than the roads in Texas as a whole. According to the Texas Department of Transportation (TxDOT), Laredo has about 1.4% of Texas's car accidents. But according to the U.S. Census Bureau, Laredo only has about 256,000 residents or 0.9% of Texas's population. This means Laredo has 64% more traffic accidents than it should.
The car accidents in Laredo contributed to Laredo's poor road safety record, affecting more than just motorists. Pedestrians, bicyclists, and motorcyclists all suffer injuries and even deaths on Laredo's dangerous roads.
Laredo Traffic Accident Statistics
According to a query on TxDOT's Crash Records Information System (CRIS), Laredo had 9,232 traffic accidents in 2022.
These crashes included:
6,704 multi-vehicle collisions
2,364 single-vehicle accidents
88 pedestrian accidents
54 collisions with animals
22 vehicle-bicycle collisions
The single-vehicle crashes recorded in 2022 included:
Collisions with parked vehicles
Crashes into fixed objects like guardrails, signs, or buildings
Road departures
Rollover accidents
Based on Laredo's population in 2022, the city had a traffic accident rate of about 3.6%. In other words, out of every 100 people in Laredo, between three and four of them were in a traffic accident in 2022.
Injuries and Deaths From Laredo Traffic Crashes
According to CRIS, Laredo's 2022 traffic accidents included 21 fatal crashes and 1,534 non-fatal injury crashes.
In total, these crashes caused:
21 fatal injuries
115 serious injuries
1,032 minor injuries that were visible but non-incapacitating
1,184 possible injuries that caused symptoms but without a visible wound
Serious injuries incapacitated the victim from leaving the crash scene without help. As a result, the police needed to call an ambulance. Examples of serious injuries include loss of consciousness, spinal cord injuries, and major bone fractures.
Minor injuries included visible injuries that did not incapacitate the victim. Examples of minor injuries include bruises, minor cuts, and minor fractures.
Possible injuries cover all those situations where accident victims complained of symptoms but had no visible wounds. Examples of possible injuries include concussions, soft tissue injuries, and minor fractures.
In total, 2,331 people suffered some level of non-fatal injury in Laredo car crashes in 2022.
Dangerous Times To Drive in Laredo, TX
According to CRIS, Laredo's road safety changes based on the time of year. Crashes in the city increase in the spring, drop during the summer, climb again in the autumn, and drop again during the winter. As a result, the city's traffic crashes peak twice during the year. One peak happens in May, and the other happens in October.
Road safety in Laredo also changes based on the day of the week. Weekdays are more dangerous than weekends, according to CRIS. The daily average for crashes during the week was 26.5% higher than the daily average over the weekend. The most dangerous day of the week to drive was Friday, while the least dangerous was Sunday.
The most dangerous time to drive in Laredo is during the evening commute. Crashes build slowly during the day and peak between 4:00 p.m. and 6:00 p.m. After rush hour, collisions slowly drop overnight.
Vulnerable Road Users in Laredo
Road safety does not only apply to motorists. Pedestrians and cyclists share Laredo's roads as well. When they get hit by vehicles, they have no protection from injury or death. As a result, these accidents often produce more serious outcomes, even though they happen less often than car crashes.
In 2022, pedestrian crashes caused:
Four deaths
12 serious injuries
33 minor injuries
34 possible injuries
Similarly, bicycle crashes in Laredo caused:
One fatality
Three serious injuries
Seven minor injuries
Four possible injuries
According to CRIS, only 12.6% of pedestrians and 31.8% of bicyclists escaped injury and walked away from their collisions in Laredo unharmed.
Roads and Intersections To Avoid in Laredo, Texas
Crashes in Laredo tended to happen on highways and between intersections. According to CRIS, only about 31% of multi-vehicle collisions in 2022 occurred at an intersection.
Road and highway accidents tend to involve rear-end or sideswipe collisions. In a rear-end collision, one vehicle hits the back end of another vehicle. Sideswipe collisions happen when a vehicle moves sideways into another vehicle. These crashes tend to cause whiplash, concussions, and fractures.
Rear-end and sideswipe crashes happen due to:
Distracted driving
Speeding
Tailgating
Some Laredo roads that see clusters of traffic accidents include:
I-35/US-83 between Del Mar Blvd. and Victoria St.
TX-20 LOOP
US-59/Saunders St.
TX-1472/Mines Rd. between Killam Industrial Blvd. and Las Cruces Dr.
McPherson Ave.
Del Mar Blvd.
Calton Rd.
US-83/Guadalupe St.
US-83/Chihuahua St.
Intersection accidents happen when a driver fails to yield the right of way to another motorist, pedestrian, or cyclist.
Some examples of a failure to yield include:
Going out of turn at a two or four-way stop
Running a red light or stop sign
Failing to stop at a crosswalk occupied by a pedestrian or cyclist
Turning right or left as a vehicle approaches the intersection
When vehicles collide at an intersection, they usually collide in a side impact or angle crash. These accidents can produce severe or even fatal injuries to the head, chest, and abdomen. They can also produce crushing injuries if one vehicle collapses the other vehicle's door.
Some intersections where accidents tend to happen include:
TX-30 LOOP and Mines Rd.
Interchange of TX-30 LOOP and I-35
I-35 and Victoria St.
Calton Rd. and McPherson Ave.
Saunders St. and McPherson Ave.
TX-359 and TX-30 LOOP
US-83 and Cedar Ave.
Clark Blvd. and Meadow Ave.
These intersections include some of the city's busiest.
Driving Safely on Roads in Laredo, Texas
Many of Laredo's roads pose a significant risk of a traffic accident. But you can reduce your risk of injury or death in a car crash with some common-sense adjustments.
Crashes tend to cluster on busier roads and intersections. Try to avoid these locations, particularly during the evening rush hour. Remember not to speed or drive while distracted. And always wear a seat belt.
While Laredo's road safety has weaknesses, you can minimize its impact on you as you navigate the city.