Lexington Road Safety Insights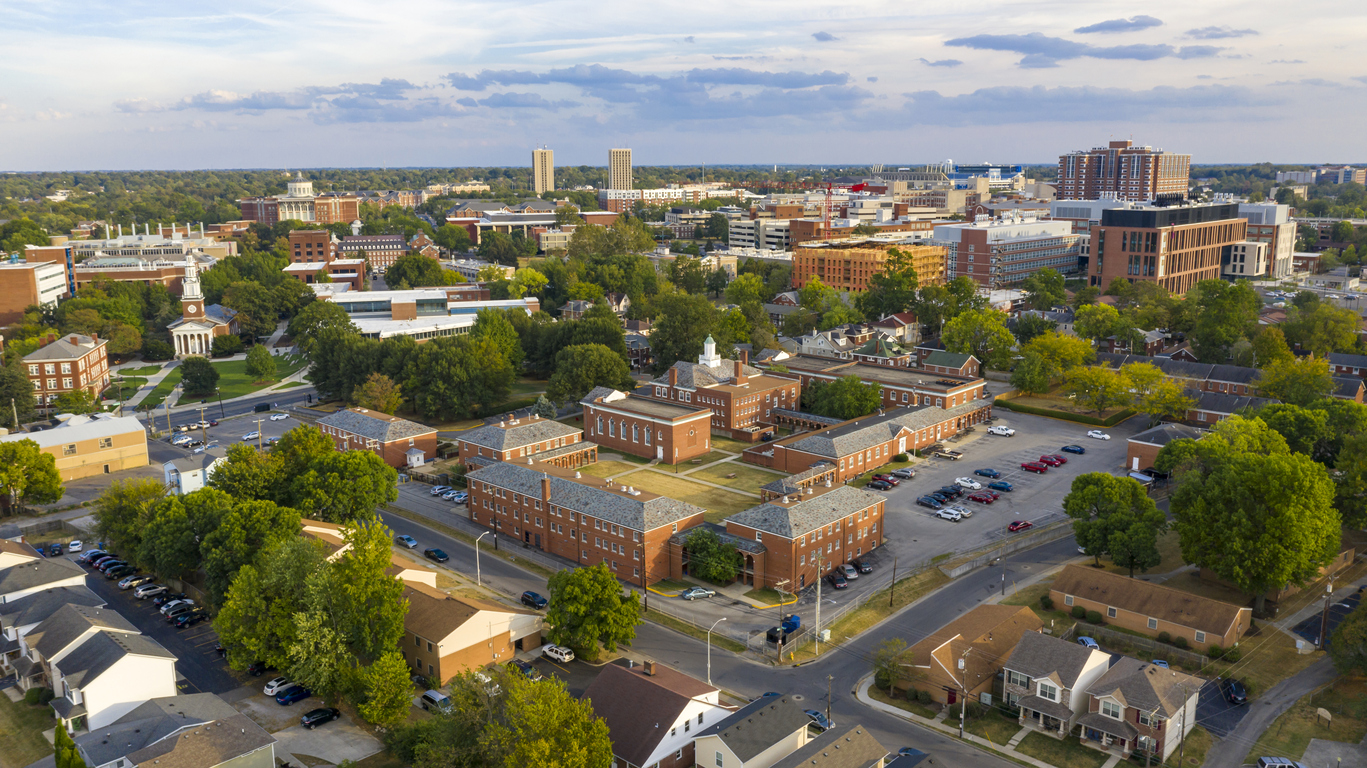 Over 300,000 people call Lexington and Fayette County their home. Thousands more visit our city throughout the year. So it is not surprising that car accidents in Lexington are common.
According to the Lexington Police Department, it responds to more than 6,000 traffic calls each month. In 2020, a total of 13,089 traffic collisions were reported in Lexington. That was a 20 percent decrease from 2019 figures.
The traffic accidents from 2020 included:
1,787 injury accidents

28 traffic fatalities

441 alcohol-involved accidents

2,977 hit-and-run accidents 

2,321 parking lot accidents

149 pedestrian accidents

47 bicycle accidents 
Sadly, many of the traffic accidents could have been avoided. Human errors and negligence are the most common causes of traffic accidents in Lexington.
Common Causes of Motor Vehicle Accidents in Lexington, KY
The year-to-date figures for 2020 traffic accidents included a list of the top ten human factors involved in traffic collisions. 
The top ten factors that contributed to the cause of Lexington car accidents in 2020 were:
Inattention

Did not have proper control of the vehicle

Failed to yield the right of way

Following too closely

Misjudged clearance

Distraction

Other

Improper backing

Too fast for conditions

Failed to keep proper lane
Rear-end crashes were one of the most common types of crashes. Angle and sideswipe in the same direction were also common types of car accidents.
Dangerous driving behaviors can also contribute to the cause of a car crash. Speeding, alcohol use, road rage, aggressive driving, and drowsy driving are a few examples of poor driving decisions that can cause accidents.
Determining the cause of a crash is important for a personal injury claim. The party responsible for the collision can be held financially liable for damages under Kentucky personal injury laws. If you sustained injuries because of a car accident, you can discuss your legal options with a car accident lawyer.
Lexington Initiatives for Road Safety 
The City of Lexington tracts data related to traffic accidents for several reasons. City officials study car accident data to identify dangerous roads and intersections in Lexington. After identifying these locations, city officials can take steps to improve road safety in those areas to decrease the number of traffic crashes. 
In 2018, Lexington was named fourth out of ten cities with little to no traffic. Livability compiled the list based on its Driver Satisfaction Index for 2018. Out of a possible ten, the city earned 8.7 points for lack of traffic density. It also earned an 8.5 for its road quality and infrastructure. 
The scores could be a result of the city's Safe Streets program. The program aims to make Lexington streets safe for all users, including motorists, walkers, and cyclists. 
In an effort to create safe streets in neighborhoods, the Neighborhood Traffic Management Program provides a way for citizens to partner with Traffic Engineering. Together they work to address traffic concerns in neighborhoods, such as traffic volume and speed.
Tips for Avoiding Car Accidents in Lexington, KY
You can help improve road safety in Lexington by taking steps to avoid traffic accidents. Tips for helping you stay safe while navigating Lexington roads and streets include:
Obey Traffic Laws
Traffic laws are designed to keep traffic flowing while reducing the risk of accidents. Always obey traffic laws whenever bicycling, walking, or driving in Lexington. 
Slow Down
As the speed of a vehicle increases, the risk of an accident and severe injury also increases. Therefore, always obey speed limits and slow down when driving in heavy traffic, neighborhoods, poor weather conditions, and other situations that could increase the risk of a traffic accident.
Never Drive Under the Influence of Drugs or Alcohol
Driving while intoxicated increases the risk of an accident. It is illegal to drive under the influence of alcohol or drugs in Kentucky. The legal limit for BAC is .08. You could face criminal penalties and be financially liable for damages if you cause a DUI accident. 
Do Not Follow Too Closely
Tailgating another vehicle reduces the stopping distance before striking the vehicle in front of you. Rear-end crashes can result from multi-vehicle accidents. Always leave sufficient room between your car and the car in front of you to stop in case traffic slows or the driver suddenly stops.
Avoid Distractions 
Distractions are a leading cause of traffic accidents. Avoid distractions while driving. Keep your mind and eyes focused on the road ahead and traffic. 
Don't Drive Drowsy
Drowsy driving can be just as dangerous as drunk driving and drugged driving. If you are tired, avoid driving. Drinking caffeine, rolling down the window, and playing loud music will not keep you from falling asleep at the wheel.
Safe Driving Practices to Reduce Accident Injuries
Safe driving habits can help you avoid an accident, but they may not prevent all accidents. Remember to wear your seatbelt when driving or riding in a motor vehicle. If you ride a motorcycle or bicycle, wear a helmet and protective gear. 
Lexington residents and city officials can improve road safety by working together to reduce serious injuries and deaths from traffic accidents. 
Do you have questions about road safety in your city?,  Contact us and we'll get back to you.