Most Dangerous Roads in Fort Worth, TX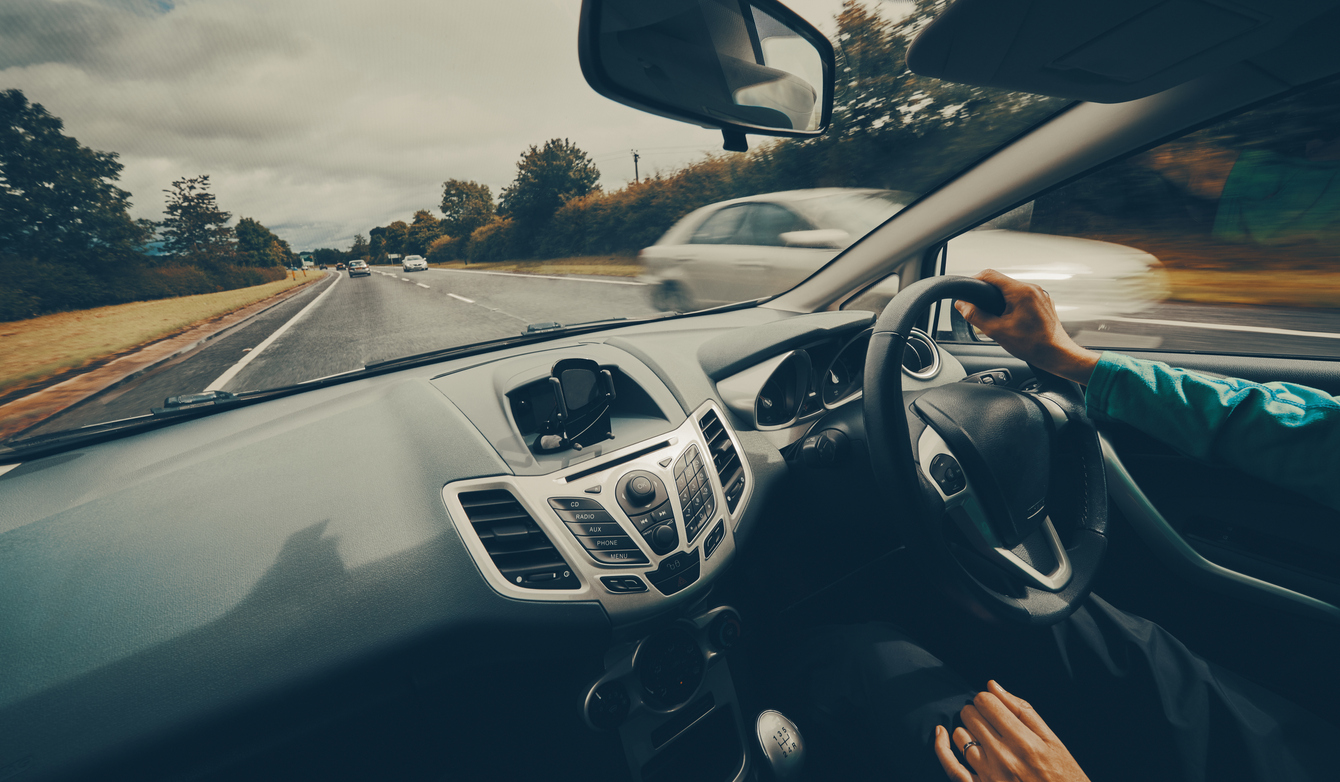 Fort Worth has relatively safe roads. Based on its share of Texas's population, it has fewer total car accidents and fewer fatal crashes than it should have. The city has even earned a place on a list of America's most bike-friendly cities in 2021.
But "safe" does not mean "accident-free." Fort Worth still had over 13,400 crashes in 2022. These crashes killed or injured over 7,000 motorists, pedestrians, and cyclists. Understanding where these crashes happen helps policymakers and road users take steps toward improving safety on the most dangerous roads in Fort Worth, TX.
Measuring Traffic Dangers
Car accidents in Fort Worth happen for many environmental reasons, including:
Poor road design
Traffic congestion
Hazards on the road, like branches or tires
Weather that limits visibility and creates slick roads
Inadequate lighting
Research shows that these environmental issues play a role in only about 2% of crashes. Instead, the most prevalent causes of traffic accidents come from dangerous driver behaviors. Speeding, distracted driving, intoxicated driving, and other driver errors cause roughly 94% of traffic collisions.
Thus, crash hot spots tend to form where environmental factors amplify bad driving.
Some examples include:
You can use Texas's Crash Records Information System (CRIS) to map crashes in Fort Worth. This map illustrates where Fort Worth's crash hot spots sit.
Fort Worth Roads With the Most Fatal Traffic Crashes
According to the National Highway Traffic Safety Administration, 47% of fatal crashes in 2020 involved:
Speeding
Alcohol impairment
Seat belt use and alcohol use do not necessarily correlate with geography. But speeding suggests that you will find clusters of accidents on high-speed roads.
This assumption matches the data from Fort Worth, where the roads with the most fatal crashes include:
I-35W: Over 50 fatal crashes in the past 10 years
I-820: Over 30 fatal crashes in the past 10 years
I-20: Over 23 fatal crashes since 2013
I-30: Over 17 fatal crashes in the past 10 years
According to CRIS, these four roads accounted for almost 35% of Fort Worth's fatal crashes since 2013.
Fort Worth Roads With the Most Non-Fatal Traffic Crashes
Traffic collisions happen for different reasons based on location. Crashes at intersections almost always occur due to a failure to yield the right of way.
This traffic violation occurs in a few ways, including:
Disobeying traffic signals and signs
Proceeding through an intersection out of turn
Turning into the path of approaching vehicles
These crashes can produce severe injuries, particularly when a side-impact collision, also called a T-bone collision, occurs. In this type of crash, one car can crush the other car's door. As the passenger compartment collapses, the vehicle occupants can suffer chest, abdomen, and head injuries.
Crashes between intersections happen for different reasons. These crashes almost always take the form of rear-end or sideswipe collisions.
Some causes of these crashes include:
Distracted driving
Speeding
Tailgating
Passing or merging without looking
Sideswipes happen when a driver moves sideways into another vehicle. Sideswipe collisions often cause minor injuries like bruises and abrasions.
Rear-end collisions happen when one vehicle slams into the back of another. Rear-end crashes cause more serious injuries, like whiplash, concussions, and fractured limbs.
Some locations where intersection and road crashes happen in Fort Worth include:
University Dr.
Pennsylvania Ave.
Rosedale St.
Henderson St.
TX-121
Long Ave.
Jacksboro Hwy.
The intersection of Main St. and 28th St.
The intersection of Vaughn Blvd., Berry St., and Martin Luther King Fwy.
The intersection of Hemphill St. and Seminary Dr.
In 2022, CRIS reported that 5,580 people suffered non-fatal injuries in multi-vehicle collisions.
Most Dangerous Roads For Pedestrians in Fort Worth, Texas
Pedestrian crashes usually happen in three ways:
Drivers drift from their lanes into pedestrians on sidewalks or shoulders
Drivers fail to yield to pedestrians at crosswalks or intersections
Pedestrians jaywalk outside of marked crosswalks
Pedestrian accident hot spots typically appear in areas with heavy pedestrian and vehicle traffic.
Some of the most dangerous roads in Fort Worth for pedestrians include:
Main St. between 23rd St. and Long Ave. near the Stockyards National Historic District
Ephriham Ave./NW 28th St. near the Stockyards district
NW 25th St. near the Stockyards district
Main St. between Belknap St. and 5th St. in Downtown Fort Worth
Weatherford St. between Cherry St. and Taylor St.
The intersection of 6th St. and Taylor St.
Currie St. between 7th St. and Bledsoe St.
Rosedale St.
Allen Ave.
Berry St.
Since 2013, pedestrian accidents have injured or killed over 5,700 pedestrians in Fort Worth, according to CRIS.
Hazardous Roads For Cyclists in Fort Worth
Although they might seem similar, bicycle accidents often happen in different ways than pedestrian accidents. The main reason is that bicycles use the roads rather than the sidewalks. As a result, cyclists have less protection from cars that drift from their lanes.
Some common causes of bicycle crashes include:
Vehicles that drift into the bike lane or onto the shoulder
Vehicles making right turns into cyclists to their right
Vehicles turning left into oncoming cyclists
Cyclists failing to obey stop signs and red lights
Some roads that have seen a lot of bicycle crashes over the past ten years include:
Seminary Dr.
Lancaster Ave.
Berry St.
Riverside Dr./US-287 BUS
7th St.
Henderson St.
28th St.
Between 2013 and 2022, 664 cyclists were injured or killed in Fort Worth bike accidents, according to CRIS.
Navigating Fort Worth's Roads Safely
Many crashes in Fort Worth happen for preventable reasons. Speeding, distracted driving, and failing to yield at intersections can endanger your life and the lives of others. Fort Worth's roads are safer than roads in the rest of the state. By driving carefully and wearing a seat belt, you can reduce your risk of getting injured in a collision.