Most Dangerous Roads in Texas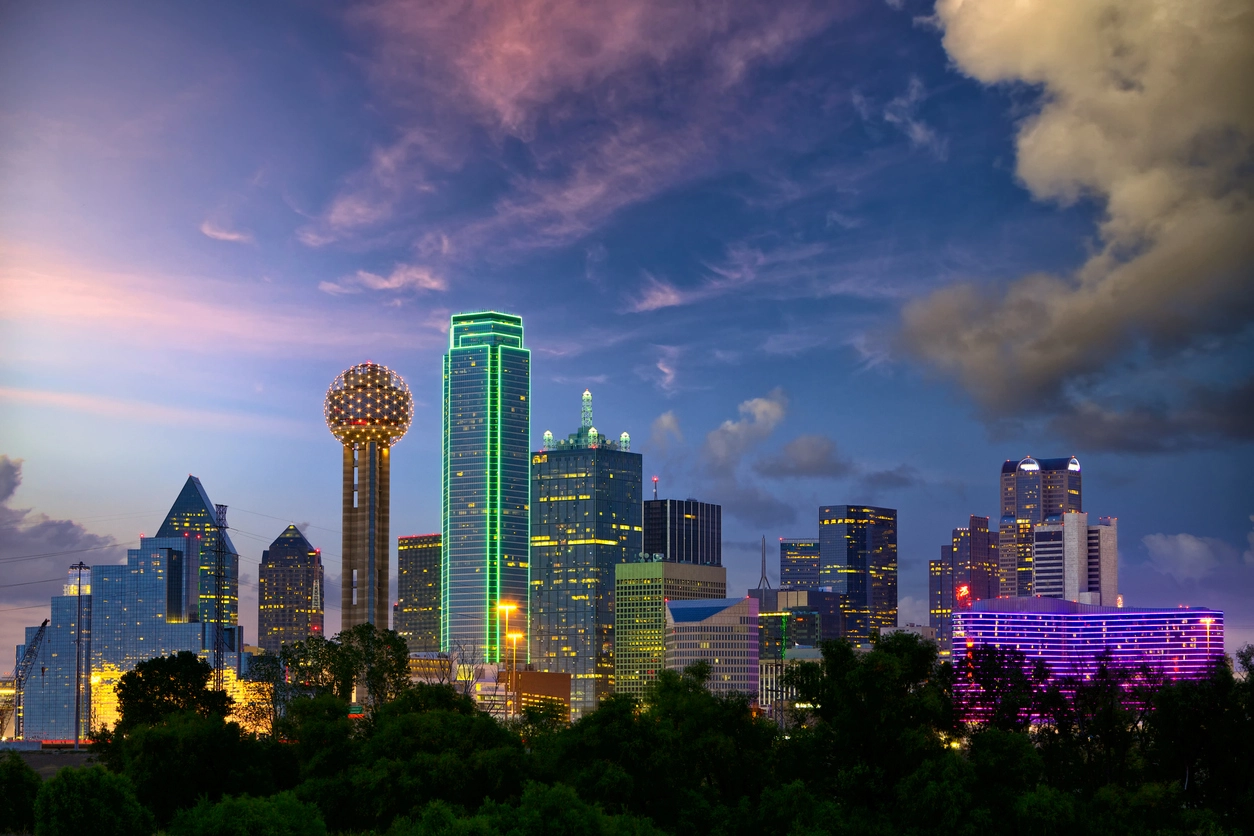 According to the Texas Department of Transportation, the estimated economic loss of all motor vehicle crashes statewide during 2021 totaled more than $51 billion. A reportable crash occurred every 57 seconds.
Traffic deaths increased by 15.22% in 2021. Every two hours, someone died on Texas roads in 2021. In addition to the deaths, someone was injured in a traffic accident every two minutes and 12 seconds.
Texas had the country's highest number of fatal car accidents in 2020.
What Are the Deadliest Roads in Texas?
Several resources name the most dangerous roads in Texas. However, one of the most recently updated sources is Teletrac Navman. It lists the most dangerous roads in the United States based on the number of traffic fatalities per mile.
Seven of the 25 deadliest roads run through Texas. The roads are:
Interstate 45 from Dallas, TX to Galveston, TX (deadliest city on I-45 was Houston)
Interstate 30 from Aledo, TX to North Little Rock, AR (deadliest city on I-30 was Dallas)
Interstate 10 from Santa Monica, CA to Jacksonville, FL (Houston and El Paso tied for the deadliest cities on I-10)
Interstate 20 from Scroggins Draw, TX to Florence, SC (deadliest city on I-20 was Dallas)
Interstate 35W from Hillsboro, TX to Denton, TX (deadliest city on I-35W was Fort Worth)
Interstate 35E from Hillsboro, TX to Denton, TX (deadliest city on I-35E was Dallas)
Highway 175 from Dallas, TX to Jacksonville, FL
Florida had the deadliest road in the country. However, I-45 from Dallas to Galveston was the second deadliest road in the country.
MoneyGeek analyzed fatal crashes in Texas from 2017 to 2019. Their list is slightly different but provides additional information. The ten deadliest roads in Texas, according to MoneyGeek, are:
Stemmons Freeway (I-35E) in Dallas
Tomball Parkway (TX-249) in Houston
I-35 in Austin
TX-183 in Irving, Fort Worth, and Euless
Texas 12 Loop in Dallas
I-45 in Houston
Lyndon B Johnson Freeway in Garland and Mesquite
I-20 in Fort Worth, Forest Hill, and Kennedale
I-45 in Houston
Marvin D Love Freeway in Dallas
Three out of the ten deadliest five-mile stretches of road were in Dallas. The data revealed that a quarter of fatal car crashes involved alcohol-impaired drivers. Distracted driving was the second leading cause of crashes.
What Are the Common Causes of Traffic Accidents in Texas?
Traffic accidents happen for many reasons. For example, road and weather conditions can play roles in the cause of car accidents. Likewise, defective vehicles and parts could contribute to the cause of a car crash.
However, motorist negligence and intentional wrongdoing are Texas's leading causes of car accidents. Examples of common driving behaviors that lead to car accidents include:
Driving under the influence of alcohol and/or drugs, which is illegal under Title 10 of the Texas Penal Code
Speeding
Reckless driving
Failing to follow traffic laws
Distracted driving, including texting while driving, using a cell phone, reaching for objects, adjusting vehicle controls, etc.
Aggressive driving and road rage
Failing to yield the right of way
Tailgating and following too closely for conditions
Fatigued and drowsy driving
Defective or poorly designed roads and intersections can also contribute to the cause of some accidents. Inexperienced drivers who lack sufficient training, skills, and experience can also increase the risk of a traffic accident.
Texas is an at-fault state for car accidents. A person can be financially liable for damages if they cause a car accident. Accident victims can talk with a car accident lawyer about the compensation they are entitled to receive for an accident claim.
What Is Texas Doing to Improve Road Safety Throughout the State?
The state is taking steps to improve road safety toward a goal of zero traffic deaths. In February 2019, the FHWA helped initiate a workshop to discuss activities and initiatives to make the goal of zero traffic deaths possible.
The Texas Strategic Highway Safety Plan is a comprehensive plan to address areas and other issues contributing to accidents. By identifying the emphasis areas, the goal is to use resources effectively and efficiently to improve road safety.
Texas DOT programs and initiatives include:
Road to Zero program to reduce the number of traffic deaths
Texas Traffic Safety Program
#EndThe Streak to raise awareness drivers need to make safer choices on the road
Highway Safety Improvement Program
Strategic Highway Safety Plan
Public information campaigns
Work Zone Safety programs
Establish speed zones for maximum safety
Improve bridge safety
In addition to state efforts, many cities throughout Texas have Vision Zero programs and safety plans to improve road safety for their residents.