Naperville Road Safety Overview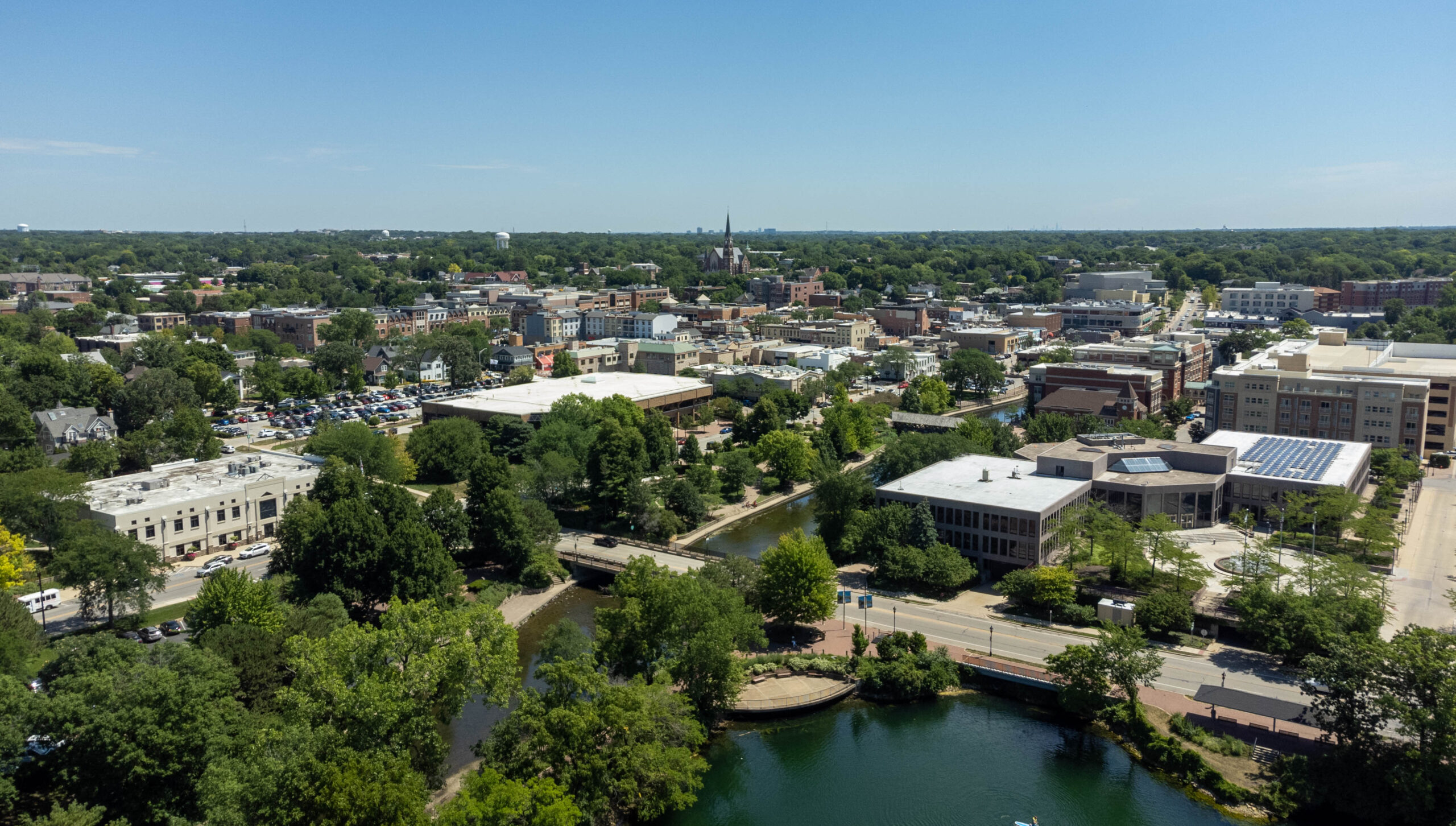 Naperville has a mixed road safety record. The city has very few fatal car accidents for its size, but its total number of traffic accidents is fairly high. And while the city has minimal pedestrian accidents, it has a lot of bicycle accidents.
Most of these car accidents result from careless or inattentive driving. Drivers in only a few of these crashes could blame weather, roads, lighting, or animals. This suggests that Naperville has fairly safe roads except when they become clogged with traffic.
Naperville Car Accident Statistics
The Illinois Department of Transportation provides detailed traffic crash statistics for many of the major cities in the state. According to Naperville's most recent City Summary Crash Report, Naperville had 1,876 total traffic accidents in 2021.
This total included:
15 pedestrian accidents
18 bicycle accidents
21 bus accidents
22 motorcycle accidents
40 semi-truck accidents and 43 delivery truck accidents
The remaining accidents involved passenger vehicles like cars, SUVs, pickup trucks, and vans.
In 2021, Naperville drivers had 149 single-vehicle accidents in which a driver hit a fixed object like a barrier, sign, or building. Animal collisions caused another 19 crashes. A total of 67 drivers hit parked cars, and six others were involved in non-collision accidents. The remaining crashes involved multi-vehicle collisions.
According to the City Summary Crash Report, the most dangerous time of day for traffic accidents was in the afternoon. Traffic accidents peaked from 5 p.m. to 6 p.m. But traffic crashes began to increase starting at noon and did not fall until 8 p.m. The safest time of day to drive in 2021 was in the early morning, from 3 a.m. to 4 a.m.
Traffic crashes in Naperville increased on weekdays and dropped on weekends. Also, all of Naperville's fatal car accidents happened on weekdays. The day with the most crashes in 2021 was Tuesday. Sunday had the fewest crashes that year.
Injuries and Deaths from Naperville Car Accidents
Naperville crashes in 2021 included:
Six fatal accidents
469 injury accidents
1,401 property-damage-only (PDO) accidents
These crashes caused six fatal injuries and 627 nonfatal injuries. Among those with nonfatal injuries:
36 had serious injuries that necessitated ambulance transportation to a hospital
191 had no visible injuries but complained of pain, dizziness, or other symptoms
400 had visible injuries minor enough that they did not require medical treatment, or the accident victims were able to transport themselves to the hospital
Notably, motorcycle crashes were the most likely to cause fatal or nonfatal injuries. In 2021, over 86% of motorcycle crashes caused injury or death.
Pedestrian and Bicycle Accidents in Naperville, IL
Naperville's traffic accidents are somewhat unusual because the city has more bicycle crashes than pedestrian crashes. According to the statewide Crash Facts Report for 2021, Illinois had over 1,200 more pedestrian accidents than bicycle accidents. But Naperville flips that.
Naperville's traffic crashes also stand out because no pedestrian or cyclist died in 2021. Looking again at the Illinois Crash Facts Report, 196 pedestrians and 35 cyclists across the state died in 2021.
But pedestrians and cyclists did get injured at a high rate. The City Summary Crash Report gives a 94% injury rate for cyclists and a 93% injury rate for pedestrians. Among those injured, four cyclists and two pedestrians suffered serious, incapacitating injuries.
Common Causes of Naperville Traffic Crashes
The Illinois Department of Transportation does not include information about the causes of Naperville crashes. But it does give information about the types of crashes in the city. From this, you can infer some of the major reasons for traffic accidents in Naperville.
Rear-end collisions made up 44% of Naperville's car collisions in 2021. Rear-end crashes usually result from:
Speeding
Tailgating
Brake-checking
Distracted driving
The next most common type of crash was a turning collision. Turning collisions happen in a few ways. A driver turning right might get hit by a vehicle approaching from the left. They can also hit a pedestrian or cyclist to the driver's right when they cross the road. A driver turning left might collide with another vehicle proceeding straight.
In either case, the crash happened because the turning driver failed to yield the right of way and wait for the driver's path to clear.
Hotspots for Traffic Accidents in Naperville, Illinois
Naperville accidents tend to happen due to traffic congestion. As a result, traffic crashes in the city usually cluster on the busiest roads and intersections.
Dangerous Roads
Some of the more dangerous roads in Naperville include:
Mill St. from downtown Naperville to I-88
Washington St. between US-34 and Hillside Rd.
Bauer Rd. between Washington St. and Royal St. George Dr.
Road accidents typically result from speeding, tailgating, and unsafe lane changes. These crashes can cause serious injuries, such as whiplash, but usually do not cause fatal injuries.
Dangerous Intersections
Intersections where traffic crashes frequently happen include:
Hillside Ave. and West St.
Ogden Ave. and Aurora Ave.
Ogden Ave. and Jefferson Ave.
Jefferson Ave. and Washington St.
Montgomery Rd./83rd St. and IL-59
Intersection accidents often result from a failure to yield the right of way. When vehicles collide at an intersection, the accident victims can suffer serious injuries, particularly if the collision involves a side impact, also called a T-bone crash. These crashes can crush a vehicle occupant near the site of the impact.
Navigating Naperville Roads Safely
Naperville's busiest roads are also its most dangerous. You could try to avoid these roads altogether, but that might not be practical. Instead, you should try to avoid driving on them during heavy traffic.
Also, you can slow down, put your phone away, and watch for pedestrians and cyclists. You should always wear your seat belt. And if you run across a tailgater, slow down and let them pass you safely.
Naperville's roads are relatively safe if you can avoid traffic. With careful planning and vigilant driving, you can navigate Naperville's roads safely.