Phoenix Road Safety Overview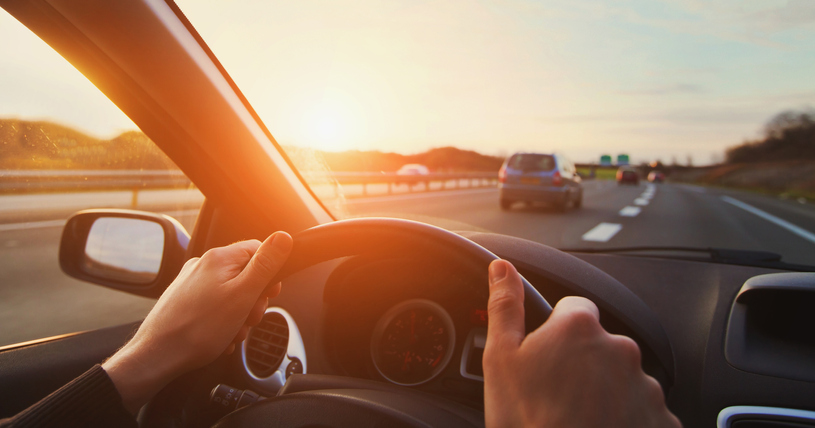 Phoenix has a terrible road safety record. In 2019, the National Highway Traffic Safety Administration (NHTSA) ranked Phoenix third in the nation for average annual traffic deaths. The survey showed the city had averaged more traffic fatalities from 2017 to 2019 than New York City, Dallas, and Chicago.
Phoenix's roads pose a danger to more than just motorists. Pedestrians and cyclists suffer nearly 2,000 injuries and fatalities every year on the city's roads. Most of the state's pedestrian and bicycle accidents happen in the Phoenix metropolitan area.
Phoenix Traffic Accident Statistics
Arizona releases comprehensive traffic accident statistics every year in its annual Crash Facts report. The most recent report contains statistics for 2021.
Crashes in the Phoenix Metropolitan Area
In 2021, the Phoenix metro area had 86,687 total traffic accidents. Of these, 40,833 traffic crashes happened in the City of Phoenix, while 45,854 happened in the surrounding suburbs and satellite communities. Mesa, Tempe, and Glendale accounted for the most car crashes after Phoenix.
According to the Crash Facts report, over 71% of traffic accidents in Arizona happened in the Phoenix metro area.
Car accidents in Phoenix included:
Statewide, about 23% of traffic accidents involved a single vehicle.
These single-vehicle accidents included:
Collisions with fixed objects like light posts
Collisions with animals
Collisions with non-fixed objects like parked cars
Non-collisions like running off the road
Applying this number to Phoenix's crashes, you can estimate that roughly 19,793 traffic accidents in the metro area were single-vehicle crashes. Subtracting these from the total, you can estimate that Phoenix and its surrounding communities had roughly 65,000 multi-vehicle car accidents in 2021.
Injuries and Fatalities From Phoenix Traffic Collisions
Crashes in Maricopa County included 546 fatal accidents and 24,283 non-fatal injury accidents. In total, the county's collisions in 2021 killed 594 people and injured 35,488 people. According to the Crash Facts report, 61,858 accident victims walked away from their crashes without injury.
Looking specifically at the City of Phoenix, 278 fatal crashes killed 294 people. Additionally, 10,879 non-fatal injury crashes injured 16,062 people. Within the city, 29,676 crash victims were unscathed by their accidents.
Vulnerable Road Users in the Phoenix Metropolitan Area
The urban and suburban areas in the Phoenix metro area have many more pedestrians and cyclists than Arizona's rural areas. As a result, most of the state's pedestrian and bicycle accidents happen in Maricopa County.
In 2021, 72% of the state's pedestrian accidents happened in the Phoenix metro area. These accidents caused 162 fatalities and 1,133 non-fatal injuries. That year, a shocking 100% of pedestrian accidents in Phoenix injured or killed a pedestrian.
Cyclists fared no better. Over 68% of Arizona's bicycle crashes happened in the Phoenix metro. These crashes killed 26 and injured 676. Again, 100% of the vehicle-bicycle collisions reported to police resulted in an injured or dead cyclist.
Anatomy of a Car Accident in Phoenix
Every crash is unique. But crashes follow patterns. Some of the typical times, locations, and causes of traffic accidents in Phoenix include the following:
Dangerous Times To Drive
Collisions in Arizona tend to happen during the afternoon commuting hours. Crash numbers grow slowly during the day, then jump at 3 p.m. They remain elevated until about 6 p.m. before dropping off slowly overnight. Roughly 24.3% of crashes happen during these three hours, even though they only occupy about 12.5% of the day.
The most dangerous days to drive are weekdays. Friday stands out as the most dangerous day of the week to drive. According to the Crash Facts report, Sunday was the least likely day to have a traffic accident in 2021.
Common Crash Causes
Car crashes in Phoenix tend to result from a few dangerous driver behaviors, such as speeding, failure to yield, and distracted driving.
Speeding includes both exceeding the speed limit and traveling too fast for the conditions. These violations shorten the time to make an emergency maneuver. They also increase the risk of losing control of the vehicle. Speeding was listed as a reason for over 15% of Arizona car accidents by the Crash Facts report.
Failing to yield at intersections, turns, and merges caused about 9% of Arizona traffic crashes. This violation puts two road users in the same place at the same time, resulting in a near-miss or collision.
Distracted driving caused about 4% of Arizona crashes. The most common distractions involved eating, drinking, or other non-electronic activities. Distractions outside the vehicle were the second-most common cause of distracted driving. Cell phone use was only the third-most common distraction leading to a wreck.
Phoenix Crash Locations
Phoenix has several hotspots for crashes, as identified by the city's Vision Zero plan.
Some of the more dangerous roads and intersections in the city include:
These high-injury locations tend to occur where heavy traffic amplifies risky driver behaviors. For example, a speeding driver will not collide with anyone on a deserted road. But on a crowded highway, they run a much higher risk of hitting another vehicle as they accelerate, change lanes, or turn.
Driving Safely in Phoenix, AZ
Phoenix has crowded, dangerous roads. But you can reduce your risk of a traffic accident. Most accidents in Phoenix happen at intersections. Exercise extra care when approaching and proceeding through them.
Distracted driving also poses a risk to drivers, pedestrians, and cyclists. While you cannot control what other drivers do, you can eliminate as many distractions as possible while you drive.
Finally, always wear your seat belt. Safety restraints reduce your risks of injury and fatality. Wearing a seat belt will help you walk away from a crash.