Reno Road Safety Overview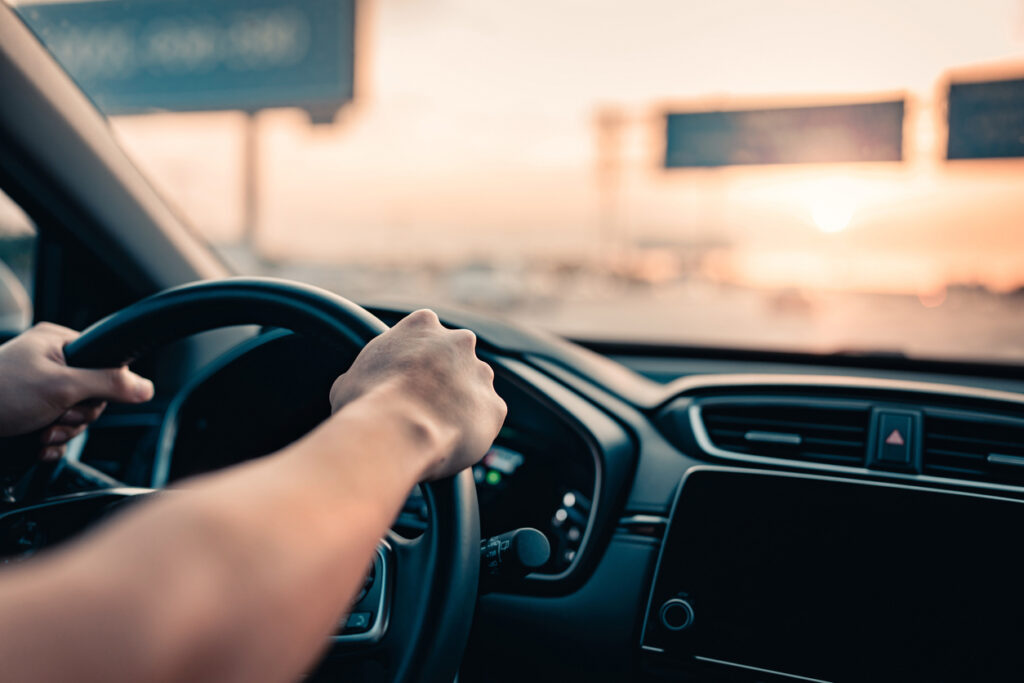 There are far fewer car accidents in Reno than in Las Vegas. But Reno's roads still pose dangers to pedestrians, cyclists, and motorists.
For example, Reno's roads are much more dangerous for pedestrians and bicyclists than they should be for Reno's share of Nevada's population. And Reno, like most of the state, has a severe problem with intoxicated drivers.
If you live in Reno or plan to travel there, it's important to learn more about road safety and some ways you can drive safely in Reno.
Reno Car Accident Statistics
Nevada provides three sources of traffic accident statistics.
The Nevada Department of Transportation (NDOT) has a data dashboard that displays traffic crash statistics in real-time. The department also produces a Nevada Traffic Safety Crash Facts report periodically, with the most recent report released in April of 2021. Finally, the state provides a historical crash data map with detailed crash data from one recent two-year period.
According to the 2020 census, Reno was the fourth most populated city in the state of Nevada, falling just behind Las Vegas, Henderson, and North Las Vegas. But Reno has the second-most car accidents, injuries, and fatalities in the state, jumping over both Henderson and North Las Vegas.
Reno had over 23,000 traffic accidents in that two-year period, according to the historical crash data map. This averages to about 7,800 crashes per year.
From the dashboard, it can be concluded that the most dangerous time to drive in Reno is during the evening rush hour. Over 27% of fatal traffic accidents happen between 6 p.m. and 9 p.m. The safest time to drive is between 9 a.m. and noon.
The dashboard also reports that Friday is the most dangerous day of the week for fatal traffic accidents. Over 24% of traffic fatalities happen on Friday. The safest day of the week to drive is Wednesday.
Traffic accidents peak in the early and late summer. May has the most traffic fatalities in Reno, while August and September follow closely behind May's numbers noted in the dashboard. Traffic accidents drop during the spring.
Reno Traffic Injuries and Deaths
Fortunately, the majority of Reno accidents only caused property damage. According to the historical crash map, 63.3% of Reno crashes cause property damage only, while 36.2% cause at least one injury, and 0.5% cause at least one death.
In an average year, the dashboard notes that Reno sees 20 fatalities. Traffic fatalities in Reno trended downward from a high of 30 in 2016 to a low of 15 in 2019 before jumping again in 2020.
Deaths from traffic accidents in Reno represented about 8% of all traffic deaths in Nevada. For comparison, traffic deaths in Las Vegas accounted for about 18% of the state's traffic fatalities.
Of those injured in Reno, the historical map reports that 5.0% suffered an incapacitating injury. These injuries required an ambulance and included anything from a major fracture to unconsciousness.
Another 27.5% of accident victims suffered a minor injury. A minor injury is visible but does not require an ambulance. Examples of minor injuries include abrasions, cuts, bruises, and minor fractures.
Almost 65% of people involved in Reno crashes had a suspected injury. These injuries produce complaints of pain or other symptoms but no visible signs. Suspected injuries can range from minor, like a strained muscle, to severe, like a concussion.
Pedestrian and Bicycle Accidents in Reno, NV
Reno averaged 100 bicycle accidents and 171 pedestrian accidents per year between 2015 and 2017, according to the historical map. These accidents killed about 11 pedestrians and one cyclist per year.
They also injured 143 pedestrians and 85 cyclists per year. This means bicycle accidents in Reno had an 85% injury rate, and pedestrian accidents had an 84% injury rate.
The worst roads for bicycle and pedestrian accidents were:
Virginia St.
Wells Ave.
4th St.
Of those roads, 4th St. is the most dangerous for pedestrians and bicyclists in Reno. This road had four fatal pedestrian accidents between 2015 and 2017, as recorded on the historical map.
Causes of Traffic Accidents in Reno, Nevada
The dashboard notes that most accidents in Reno happen at intersections as opposed to the roads between intersections. The most common cause of intersection accidents is a failure to yield the right of way.
When a vehicle comes to an intersection, traffic laws require the driver to yield to other drivers according to the lights, signs, or order in which the vehicles arrived. If a vehicle goes out of turn, it can collide with cross-traffic.
Other common causes of intersection accidents include:
Running a red light or stop sign
Turning left across oncoming traffic
Turning right into cross-traffic
According to the dashboard, about one-third of traffic accidents in Reno happen between intersections. These accidents often happen due to improper lane changes or improper lookouts.
Intoxicated driving is a severe problem in Nevada. Reno averages about eight drunk or drugged driving deaths every year, according to the historical map. Intoxicated driving crashes also cause about 242 injuries per year.
The crash facts report shows that alcohol-related crashes have decreased since 2015, but marijuana-related crashes have increased. This likely relates to the legalization of cannabis in Nevada.
Most Dangerous Roads and Intersections in Reno
Reno, unfortunately, has several roads and intersections that have seen multiple accidents.
Traffic accidents can cluster on particular roads and intersections for many reasons, including:
Some of the most dangerous roads and intersections in Reno include:
Virginia St.
I-80
4th St.
6th St.
Mill St.
McCarran Blvd.
All of these roads had multiple accidents with injuries or fatalities.
Driving Safely in Reno
In any city, you should never drink or use marijuana before driving. Impaired driving can dull your senses and reactions, leading to accidents.
Make sure to watch your speed. Speeding is a leading cause of accidents in Reno because you have a smaller window to react to a traffic or road hazard.
It's also best to minimize distractions. Distracted driving is a growing problem in Reno, as in many other cities. Electronic devices can take your eyes, hands, and mind off the road, creating a hazardous situation for you and other road users.
By following a few simple guidelines, drivers in Reno can have a safe trip.
Do you have questions about road safety in your city?,  Contact us and we'll get back to you.