St. Louis Road Safety Overview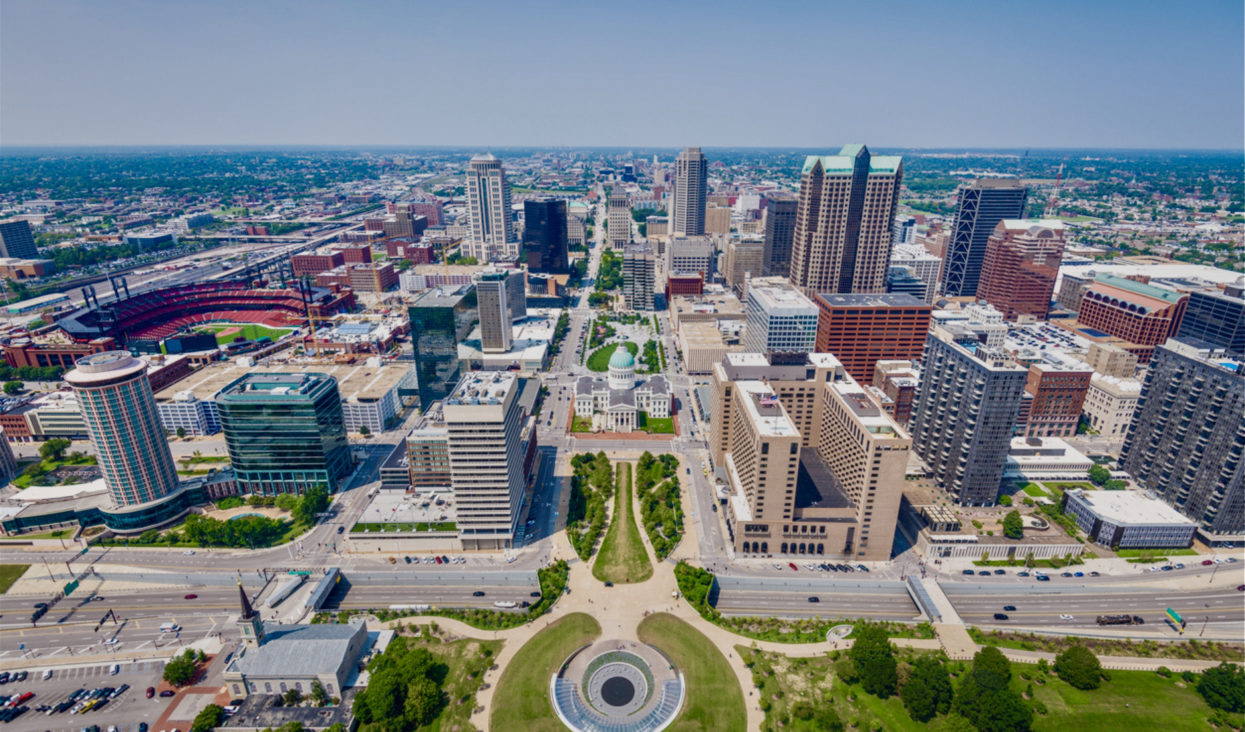 Car accidents continue to injure and kill thousands of people in Missouri each year. Sadly, many traffic accidents are avoidable. Poor driving choices and negligence are the most common causes of car crashes in St. Louis.
Car Accident Statistics for St. Louis, Missouri
According to the Missouri State Highway Patrol, there were 15,818 reported traffic crashes in St. Louis during 2019. 
These accidents involved:
60 traffic fatalities

6,677 traffic injuries

1,735 crashes were related to speed, including 27 fatal crashes

112 crashes involved alcohol or drugs, including three fatal DUI accidents

1,616 traffic accidents involved a commercial vehicle

124 motorcycle accidents, including eight fatal crashes

376 pedestrian and bicycle accidents, including 16 fatal accidents

6,320 traffic accidents involved aggressive driving 
Traffic fatalities increased by 12% statewide in 2020. Improving road safety can help to reduce the number of accidents, injuries, and deaths throughout St. Louis.
Why Do Car Accidents Happen in St. Louis?
The majority of the car crashes in St. Louis are caused by driver error and negligence. The choices a person makes behind the wheel of a vehicle impact everyone using the street. 
Common factors that contribute to the cause of a car crash include:
Reckless driving and road rage

Drowsy driving

Failing to obey street signs and signals

Tailgating or following too close

Improper lane changes and passing 

Failure to yield the right of way
Road and weather conditions can also be factors in the cause of a traffic accident. Additionally, defectively designed and inadequately maintained streets can cause a car accident. Defective car parts can also be a contributing factor in a car wreck.
Who is Responsible for Designing and Maintaining Roads and Streets in St. Louis?
The City of St. Louis is responsible for public roads and streets within the city. They are also responsible for street lighting and public sidewalks.
Complete Streets is a concept that many cities have adopted to design and construct streets that are safe for all users.
For example, constructing bicycle lanes and sidewalks can separate riders and pedestrians from motor vehicles. Also, developing areas with dedicated bicycle paths and pedestrian walkways can reduce the number of people using roadways for recreational purposes or exercise.
Reducing speed limits is another way that cities can reduce the number of serious injury accidents. Studies show that the risk of a traffic accident increases as the speed of a vehicle increases. Also, higher rates of speed are associated with more serious accidents.
What Can You Do to Improve Road Safety in St. Louis?
Road safety is a community effort. Everyone who uses the roads in St. Louis can do their part to prevent traffic accidents.
Road safety tips include:
Avoid distractions when driving, cycling, walking, or jogging

Stay off the roads after consuming alcohol or using drugs

Always obey traffic laws, including traffic signals and signs

Wear seat belts to reduce the risk of death and injury in an accident

Wear bicycle helmets and protective gear when riding a bicycle

Walk on the sidewalk and use crosswalks whenever possible
Teaching children and teenagers about road safety is imperative. Young adults and children do not fully comprehend the dangers of driving, walking, and bicycling. Parents and caregivers should model behaviors that increase road safety. 
Consequences of Car Accidents in St. Louis
Even when no one is injured in a car crash, the vehicles involved may sustain expensive property damage. On the other hand, injury victims may experience significant pain and suffering. Accident victims may also incur financial damages, such as medical bills and lost wages.
For victims who sustain permanent impairments, their lives will never be the same. They may be unable to work, enjoy the same activities as they did before the accident, or require ongoing personal and medical care.
The city also incurs expenses because of traffic accidents. The city incurs expenses every time first responders report to a crash scene. Some traffic accidents cause damage to city property. There may be repairs to streets, light poles, traffic signals, and other property. 
Working Together to Increase Road Safety 
It is possible to improve road safety in St. Louis if we all work together. Making streets safer for everyone to use should be a joint effort between community leaders, residents, businesses, law enforcement agencies, and organizations interested in traffic safety.
Do you have questions about road safety in your city?,  Contact us and we'll get back to you.